Men's soccer finishes inaugural D-I season
The Northern Kentucky University men's soccer team finished their 2012 season with a 1-0 home loss in overtime to Lipscomb University.
Though the Norse ended the season with a loss, the team's spirits were high as they finished in fourth place in the Atlantic Sun Conference. If NKU was eligible for post-season play, they would have qualified.
Head coach John Basalyga was satisfied with the season's performance, as the Norse were originally projected to finish last in the conference.
The game also marked the last time that seniors Shawn Parker, Mohab El Tawila and Michael Bartlett would wear an NKU uniform.
Parker and Bartlett were a part of the 2010 National Championship team and Tawila joined the team for the 2012 season. Bartlett made 53 career starts for the team and was named All-GLVC twice and All-Region his junior season.
"Mike is like the energizer bunny," Basalyga said. "Every day at practice, every day at training and every game you know what you are going to get out of him, and it's going all out. He is going to be one piece to this puzzle we're going to have a hard time replacing next year."
Bartlett is an Alexandria native who graduated from Bishop Brossart High School in 2009. He started all 18 games in 2012 and was captain of the team.
"When I was a senior in high school I came to watch them (NKU) in the final four in Tampa, and I dreamed of winning the first championship with NKU," Bartlett said. "Now every time I come to practice, I see that sign up that says '2010 National Champions' and I couldn't feel better."
Parker also appeared on the 2010 championship team and he almost found his way onto the scoring sheet in his final game against Lipscomb. He got a through ball inside the box but he was unable to direct the ball past the keeper. Parker said he plans on using his knowledge from playing at NKU to go into coaching.
"I'm coaching right now," Parker said. "It's really my passion and it's what I want to do."
Coach Basalyga believes Parker's work ethic will lead him to success in his future as a coach.
"Sean is a great kid, he has a great personality," Basalyga said. "He has meant a lot to this program with the way he works every day. He is a good leader and he is going to be a good coach someday if he decides to go into that profession."
The team ends the year with a 7-10-1 record and went 4-3-1 in the Atlantic Sun. The Norse are only losing one starter in Bartlett and will return six freshmen who saw solid playing time, including starting keeper and freshman of the year candidate A.J. Fleak.
The squad managed to exceed expectations in the first year at the Division I level and it will be expected to improve even more in the 2013 season.
About the Contributor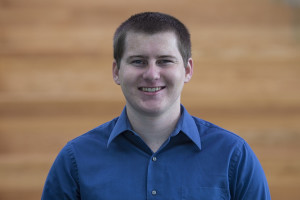 Kody Kahle, Web Editor
Kody Kahle is a senior at NKU studying computer information technology. As the web editor for The Northerner and Norse Code Radio, he maintains, updates...