First year of transition made scheduling difficult
The Northern Kentucky University men's basketball team starts the 2012-13 season on Nov. 14, but the first test was to get the schedule finalized and completed.
The transition to Division I made scheduling more difficult this year for the team. One circumstance that made it difficult was the timing of the announcement.
"It made it really difficult as the announcement came so late and you usually work on a schedule a year in advance," said assistant coach Kevin Schappell. "You want to be proactive and get it done as soon as possible."
There are nine out-of-conference games this year, all on the road. The first home game for the Norse is not until Jan. 5, when NKU hosts Atlantic Sun Conference opponent, University of South Carolina Upstate.
"In D-II we were the big fish in a small pond," Schappell said. "We have such a nice facility that we didn't have to go on the road. It was easier because people wanted to come here to play us. Now everybody has a nice facility and everybody wants to play home games."
According to Schappell, the 2013-14 schedule is almost complete, as the finishing touches are being made. He said fans can expect at least four out-of-conference home games next season.
Another difficulty the team faced had to do with the team's status as a non-counter team. According to Athletic Director Scott Eaton, in the first year of reclassification to Division I, NKU was considered a non-counter team, which is the same as if they were not a Division I institution.
"This puts us in a very difficult situation," Eaton said. "Many schools, especially mid-major conferences, have a limit of the number of games a team can play against non-counter schools."
Unlike most non-counter schools, NKU had a ratings percentage index (RPI), which Eaton said helped in the scheduling process. RPI is a ranking system that is an important criteria used by the NCAA selection committee when determining which at-large teams make the NCAA Tournament.
The reason the team has a RPI is that they are a member of the Atlantic Sun Conference and have a full conference schedule as well as a complete schedule. According to Eaton, playing a team without a RPI would help in the win column but not add any points to the school's RPI.
Schappell said the main goal this season was to get a complete schedule. In order to have a complete schedule, a team has to have a minimum of 25 games and the Norse ended up with 27 scheduled games this season.
The Norse will start the season in San Diego playing in the National Urea Cycle Disorders Foundation, playing four games in five days. The first game is against the University of San Diego on Nov. 14, and the Norse will also play Tulsa, Siena and Cal State Northridge in the tournament.
The Norse will play Ohio State University on Dec. 1, and Texas Tech University on Dec. 4.
The Norse will play the University of San Francisco on March 14, ending the season with a non-conference game, something that is atypical in college basketball.
"We are not eligible for the Atlantic Sun or the NCAA Tournament so we are treating that game like a college football bowl game," Schappell said. "We get to go out there and play a team when our season should be over. We wanted to add a game in late because of that."
San Francisco is a member of the West Coast Conference, which has one of the first conference tournaments, so they will be facing the Norse after their conference tournament.
About the Contributor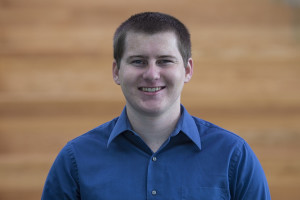 Kody Kahle, Web Editor
Kody Kahle is a senior at NKU studying computer information technology. As the web editor for The Northerner and Norse Code Radio, he maintains, updates...