Volleyball team sweeps EKU
The Northern Kentucky Norse moved to 20-5 pulling in the win against the now 7-14 Eastern Kentucky University Colonels. This marked the volleyball team's 20th consecutive season with at least 20 wins.
Breast cancer awareness took over Regents Hall. Pink "Dig Pink" t-shirts were available at the entrance for purchase. The Norse sported matching pink shorts, hair ribbons and bows, some even donned pink nail polish; while the Colonels wore black socks with pink ribbon print. Pink balloons as well as fans dressed in pink attire decorated Regents Hall.
The first set proved to be a close matchup, ending with NKU stealing the victory 25-23.
NKU's senior outside hitter Haley Lippert and senior middle hitter Shelby Buschur each had four kills in the set.
EKU took an early 9-4 lead in the second set, but NKU battled back, eventually taking the lead 18-13; closing the set with the win once again, 25-23. NKU senior setter Kelly Morrissey had five kills this set.
NKU was unrelenting in the final set taking the lead 12-4; continuing to dominate late eventually ending the game 25-13 with Jenna Ruble scoring the final point; ending the game 3-0. Buschur had six kills this set and led the team with a total of 12 for the game.
Aggressive, and what appeared to be frustrated, EKU Coach Lori Ducan, could not be ignored; running on the court in between scores giving instructions to her players.
Morrissey said the 2-0 game lead going into the locker room gave them no doubt that they could secure the victory.
EKU was not the only inner-state team NKU was able to defeat; Moorehead State was also defeated by NKU earlier in the season.
"Eastern is our inner-state rival, so [this victory] meant a lot to us," Morrissey said.
NKU barely secured the first two victories, winning by only two points.
"We got complacent with being ahead; we kind of backed off," Buschur said.
NKU head Coach Liz Heart was impressed with her team and credited EKU.
"Eastern is a very solid team… but I think defeating the state rival [is] good," Hart said.
NKU's next game will be on Oct. 26 in Regent's Hall at 7 p.m. as it takes on the University of South Carolina Upstate.
About the Contributor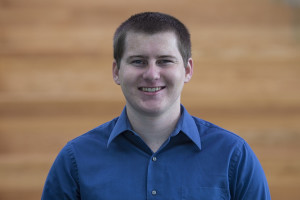 Kody Kahle, Web Editor
Kody Kahle is a senior at NKU studying computer information technology. As the web editor for The Northerner and Norse Code Radio, he maintains, updates...