Norse tie home opener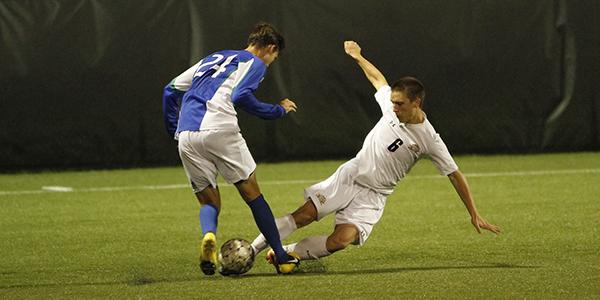 Northern Kentucky University's men's soccer team battled Florida Gulf Coast University to overtime on Oct. 4 and came out of the match with a 1-1 tie.
The match against the two-time defending Atlantic Sun champions was a very physical one, as it included four yellow cards and a red card.
"Anytime you play a sport when you are kicking things there are going to be tempers," Coach John Basalyga said. "It was a very entertaining game and a fun game to watch."
The match was the first regular season home game for the Nose as well their first Atlantic Sun Conference game.
Florida Gulf Coast scored in the 32nd minute for the only goal of the first half. After both NKU defenders followed the same Florida Gulf Coast player into the box, sophomore Henry Penagos broke free and sent a shot into the goal past freshman NKU goalie A.J. Fleak.
The Norse scored the equalizer when freshman Kevin Walker scored a goal in the 76th minute to tie the score, 1-1. Walker headed the ball into the goal after a free kick by freshman Danny Laird.
"I just skipped the ball behind me, looked behind me and it was going in," Walker said.
The teams competed for two 10-minute overtime periods, with neither team able to score for the win. The Norse played the final four and a half minutes of the match a man up after Florida Gulf Coast freshman Felipe DeSousa received a red flag for elbowing NKU junior Brendan Murphy in the face.
"[The physicality] was difficult to adapt to," Murphy said. "I thought we handled it pretty well and we never backed down."
The Norse are now 2-7-1 on the season and will be back in action on Oct. 9 when they face Indiana Purdue Fort Wayne.
About the Contributor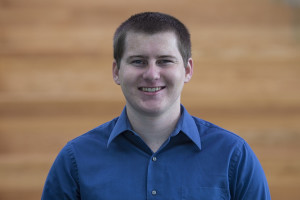 Kody Kahle, Web Editor
Kody Kahle is a senior at NKU studying computer information technology. As the web editor for The Northerner and Norse Code Radio, he maintains, updates...