Oakland defeats NKU 2-0
It was a dark and chilly September night at NKU Soccer Stadium, as the Norse hosted Oakland University's Golden Grizzlies.
Northern Kentucky University's women's soccer team (2-5) fell short 2-0. Oakland (3-2-2) scored two goals within just a few minutes toward the beginning of the game.
The match started out with Oakland (Mich.) controlling possession, which resulted in forward Meghan Reynolds scoring the first goal of the game to put the Grizzlies on top in the 20th minute. The kick was from about 15 yards out and entered the left side of the goal.
Oakland kept the momentum going when forward Kyla Kellerman scored in the 23rd minute to extend the lead, 2-0. After going down by two scores, the Norse picked up the defense.
The second half started off with strong defense from both teams, until the Norse had back-to-back missed shots around the 56th minute. NKU was not able to score.
NKU head coach Bob Sheehan said with the game being 2-0, it was not going anywhere near how NKU wanted it to go.
"Sometimes these can become blowouts," Sheehan said. "And we've been on the other side of those."
NKU junior defender Allison Ponzer had a couple of exciting breakaway runs with the ball by out-hustling her opponents, but she was unable to get the shots past Oakland goalkeeper Shannon Coley.
"I think at the end of the game, I got tired and I was not focused," Ponzer said. "I just made a bad decision."
NKU's Ponzer and sophomore midfielder/defender Kelsey Zwergel both finished with four shots each.
Sheehan said he thought Oakland moved the ball exceptionally well, particularly to start the game.
"The speed of the game was too much for us," Sheehan said.  "But, I thought we were able to settle in and compete at a higher level, so we are pleased with that.
The final attendance for the game was 523. The last home game against Xavier drew in 1,210 people, but the Norse fans still made their presence known in this match.
NKU will travel to Youngstown, Ohio next game to face Youngstown State on Sunday Sept. 16, at noon.
About the Contributors
Stephen Wilder, Managing/Copy Editor
Stephen is a senior journalism major with an English minor and is entering his sixth semester with The Northerner. He has held different positions such...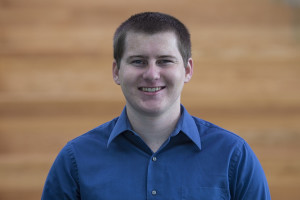 Kody Kahle, Web Editor
Kody Kahle is a senior at NKU studying computer information technology. As the web editor for The Northerner and Norse Code Radio, he maintains, updates...