Volleyball team coasting through D-I
Experience and chemistry have led Northern Kentucky University's women's volleyball team to a 9-1 record, in the team's first season as a Division I member.
Head coach Liz Hart said the Norse's recent success can be credited to being familiar with each other and playing together for a while.
"We have six seniors that play and we have a lot of returners this year," Hart said. "You know they are prepared and I think it has showed a couple of times throughout the season when we've been down. We have been able to fight back."
Sophomore middle hitter Jenna Ruble thinks the team has been so successful because it gets along very well.
"It shows on the court," Ruble said. "We know how to communicate with each other."
Senior setter Jenna Schreiver said it helps having six seniors out on the court.
"We've been playing together since freshman year so that is helping with our success," Schreiver said.
Schreiver also said hard work in the off season and during the summer for the move to Division I has paid off.
Hart said the transition into Division I has been pretty smooth so far and that the teams they are playing are similar to what NKU has competed against in the past.
"We have played a few strong teams, but the top teams in Division II have been able to compete with a lot of the same teams we are playing," Hart said.
However, Schreiver and Ruble said they have noticed a change in the level of competition.
"We have had to change the way we play because players are a lot taller, bigger and stronger," Schreiver said. "We had to make adjustments."
Hart said the team's goal is to get better every day, as individuals and as a team.
"It's not really about the wins or reaching a certain goal," Hart said. "It's more about getting better and making sure we keep improving on our weaknesses, and getting better at everything we are good at."
Schreiver recently reached a career milestone with 4,000 assists.
"It is a cool goal to reach; being the third person in the program to accomplish it," Schreiver said.
The next opponent the Norse will face is the Bryant University Bulldogs on Sept. 14 at 4 p.m. in Smithfield, R.I.
About the Contributors
Stephen Wilder, Managing/Copy Editor
Stephen is a senior journalism major with an English minor and is entering his sixth semester with The Northerner. He has held different positions such...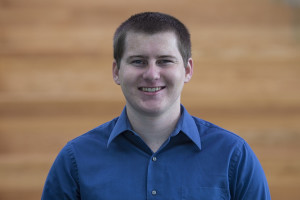 Kody Kahle, Web Editor
Kody Kahle is a senior at NKU studying computer information technology. As the web editor for The Northerner and Norse Code Radio, he maintains, updates...