Former coach will be inducted into hall of fame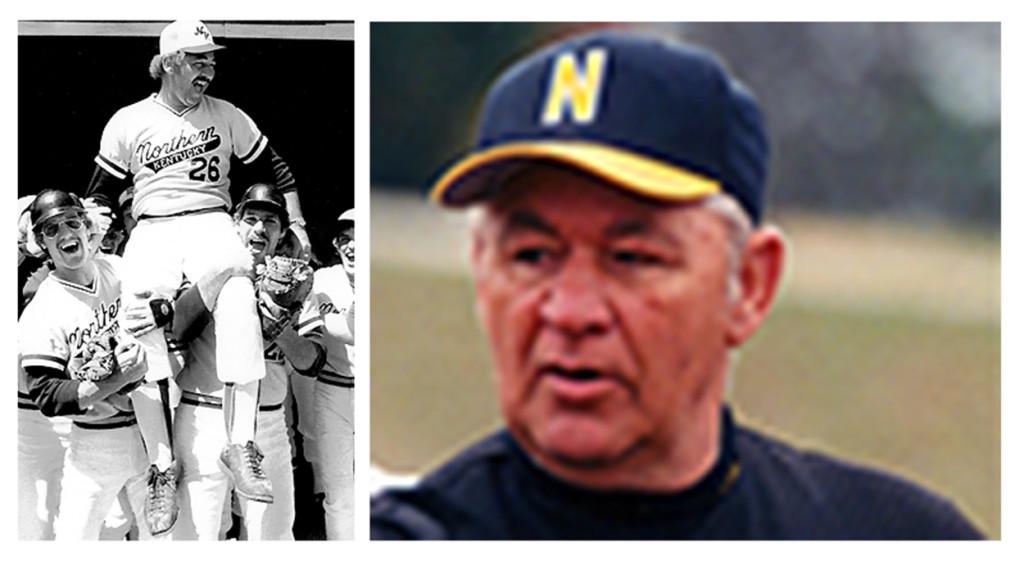 Jessica Cox, Contributing Writer
September 13, 2012
A former Northern Kentucky University baseball coach will be inducted into the American Baseball Coaches Association Hall of Fame on Jan. 4, 2013 in Chicago.
Bill Aker, who coached at NKU from 1972 to 2000, will be joining five other coaches in the American Baseball Coaches Association Hall of Fame's Class of 2013, according to the association.
"It is a great honor," said Todd Asalon, NKU's current head baseball coach. "It proves how great of a coach he was."
According to Dave Keilitz, executive director of the American Baseball Coaches Association, the hall of fame committee nominated Aker for this honor in January 2012.
"His contributions to the student athletes that he coached and to the university were extremely significant," Keilitz said. "The committee felt he was deserving of this honor."
According to Keilitz, the criteria for being inducted into the hall of fame is the nominee must have 15 years experience as head coach, must have a significant coaching record, along with other criteria. The coach must also receive a 75 percent vote from the hall of fame committee.
Aker, who passed away on March 26, 2011, coached NKU's baseball team from 1972 to 2000. He was responsible for starting the baseball team in 1972, where they went 10-22 in the first season.
After 29 years of coaching service, Aker ended his career with 807 victories. "He was all about winning," Asalon said.
Under his leadership, NKU's baseball team made four NCAA Division II Regional appearances as well as a NCAA Division II World Series appearance and a National Association of Intercollegiate Athletics (NAIA) World Series appearance.
Aker was also recognized with six Coach of the Year honors from the Great Lakes Region, the NAIA Area IV, and the Great Lakes Valley Conference.
Aker was acknowledged on NKU's campus in 2001 when the baseball field was named in his honor.
Asalon played for Aker in the early 80's. "Coach was a task master; very old school," Asalon said. You always knew where you stood with him." As well as playing for him, Asalon also assisted Aker for two and a half years.
"I wish he could be here to see this," Asalon said.