New director has regional connections
The Sports Business Program at Northern Kentucky University recently hired a new director to replace its former leader. Jenny Gardner, the new director, has worked in the sports business world for her entire career and will replace Tom Gamble, who started the program in 2002.
"Tom and I are friends," Gardner said. "I saw this position posted and I called him. I told him I might be interested. He was on the hiring committee so that is how I got my foot in the door with this job."
Gardner said she thinks one of the things NKU was looking for is someone with a lot of varied experience in sports and someone who has worked locally who can help these students get connections with internships and eventually with careers in sports.
"I think that is where I can be helpful," Gardner said. "I can talk to them about the different things they can do in sports and get them connected. "I am having one student shadow the Reds. He is a freshman and he is going to shadow a couple games just to see if he likes it."
Gardner said that in the classroom, she will be helpful in drawing on real life industry examples, experiences and things students need to know walking into the sports business.
As daughter of a longtime NFL coach, Gardner has been involved in the complex world of sports since she was young.
"I have had an interesting upbringing," Gardner said. "My dad was a football coach. I went to all of the games, ever since I was a toddler."
Jim McNally, Gardner's father, was an offensive line coach for the Cincinnati Bengals from 1980 to 1994 after coaching at numerous colleges. He coached legends Anthony Munoz and Max Montoya, and went to both super bowls before moving on to the Carolina Panthers in 1994. McNally also coached the New York Giants and eventually retired with the Buffalo Bills, but is now back with the Bengals as a consultant.
Gardner said she played sports, but it was more growing up in that atmosphere that persuaded her to work in sports.
"I went to the University of Dayton and got a communications degree and I thought I wanted to work in broadcasting for a while and did an internship with Channel 9 and found out that it wasn't for me," Gardner said. "I went on and got my master's degree at Miami University in speech communication."
Gardner said she knew that she wanted to get into professional football.
"Obviously, with my 'in' with the Bengals, I took a step back and became an intern for the Bengals and started in the media relations department," Gardner said. "I did everything from helping with news releases, taking stats during the game in the press box and actually going in the locker room to get the players situated with interviews."
She liked all of that, but decided that it wasn't fitting with her personality.
"I thought I was probably going to to end up in sales and marketing," Gardner said. "And at that point, when I was there, it was 1996, and they were in the midst of building Paul Brown Stadium, so I started getting involved with specifically premium seating."
Gardner left the Bengals in 1999 to work for the Reds, who were looking for a similar position because they were building a ballpark. After seven years, she had an opportunity with the University of Cincinnati and that is where she got into more fundraising athletic development.
"I was there for six years and I raised money for all of the athletic scholarships," Gardner said. "And also the capital initiatives like the indoor practice facility, donor relations and event management. That is kind of how my career got started."
Gardner said Gamble did a great job and got the program off the ground and was a visionary behind getting this program started here.
"It's in a great place," Gardner said. "My job is just to continue to enhance it. I think we will really focus on recruitment in the next 12 months to continue to grow the program in numbers."
Joe Cobbs, assistant professor of sports business, said Gardner's industry connections will help students in getting internships and their first career opportunities.
"I think that her regional connections in the sports industry should help us promote our program and potentially attract incoming students to NKU and our program," Cobbs said.
About the Contributors
Stephen Wilder, Managing/Copy Editor
Stephen is a senior journalism major with an English minor and is entering his sixth semester with The Northerner. He has held different positions such...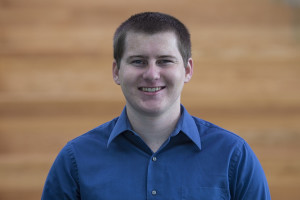 Kody Kahle, Web Editor
Kody Kahle is a senior at NKU studying computer information technology. As the web editor for The Northerner and Norse Code Radio, he maintains, updates...