Transfer looks to give team boost
The Northern Kentucky University men's basketball has added a player to the roster late in the season.
Junior guard Antonio Bumpus transferred from Division I Utah State University Aggies. He never played for the Aggies as he was redshirting to recover from injuries. It is still unclear what impact Bumpus will have on the season for the Norse.
"We don't know how good he is going to be," NKU's head coach Dave Bezold said. "Whatever we get out of him in spurts will be an absolute positive."
According to Bumpus, he left the Aggies after the 2011 fall semester to be closer to his home in Columbus, Ohio, due to the fact that his grandfather has level-four cancer.
According to Bezold, the NCAA allowed Bumpus to transfer immediately and be eligible, due to his family situation, given it was within a certain radius from his home. However, the NCAA did not allow Bumpus to continue his redshirt at NKU.
After learning this information, Bezold said he asked the upperclassmen about what they thought about allowing him to play immediately. According to Bezold, they did not hesitate to give their approval. One of the upperclassmen who showed his support was junior Ethan Faulkner.
"It is a positive to bring in somebody to give us a boost," Faulkner said.
Bumpus said the transition has been kind of hard, but he is getting through it. Faulkner has confidence that Bumpus will catch on to the system.
"It is a complex offense to learn," Faulkner said. "Once he learns it, I have no doubt he will help us this year and be a contributor to next year's team."
Bezold said that Bumpus is a "strong athlete with scoring ability," and is a "better defender then he knows he is."
Bumpus has played in three games for the Norse, average 4.0 points per game. His best showing was in his debut game against Saint Joseph's, scoring nine points including going 7-for-8 from the free throw line, in a 85-72 victory.
Bumpus spent his freshman and sophomore seasons at Harcum (Pa.) College and earned National Junior College Athletic Association All-American honors both years, including a third team honor as a sophomore.
He averaged 14.3 points his first year and followed that with 18.3 points the next season, becoming only the second player in school history to score 1,000 points (1,021).
About the Contributor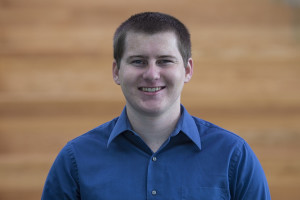 Kody Kahle, Web Editor
Kody Kahle is a senior at NKU studying computer information technology. As the web editor for The Northerner and Norse Code Radio, he maintains, updates...