Running to the spotlight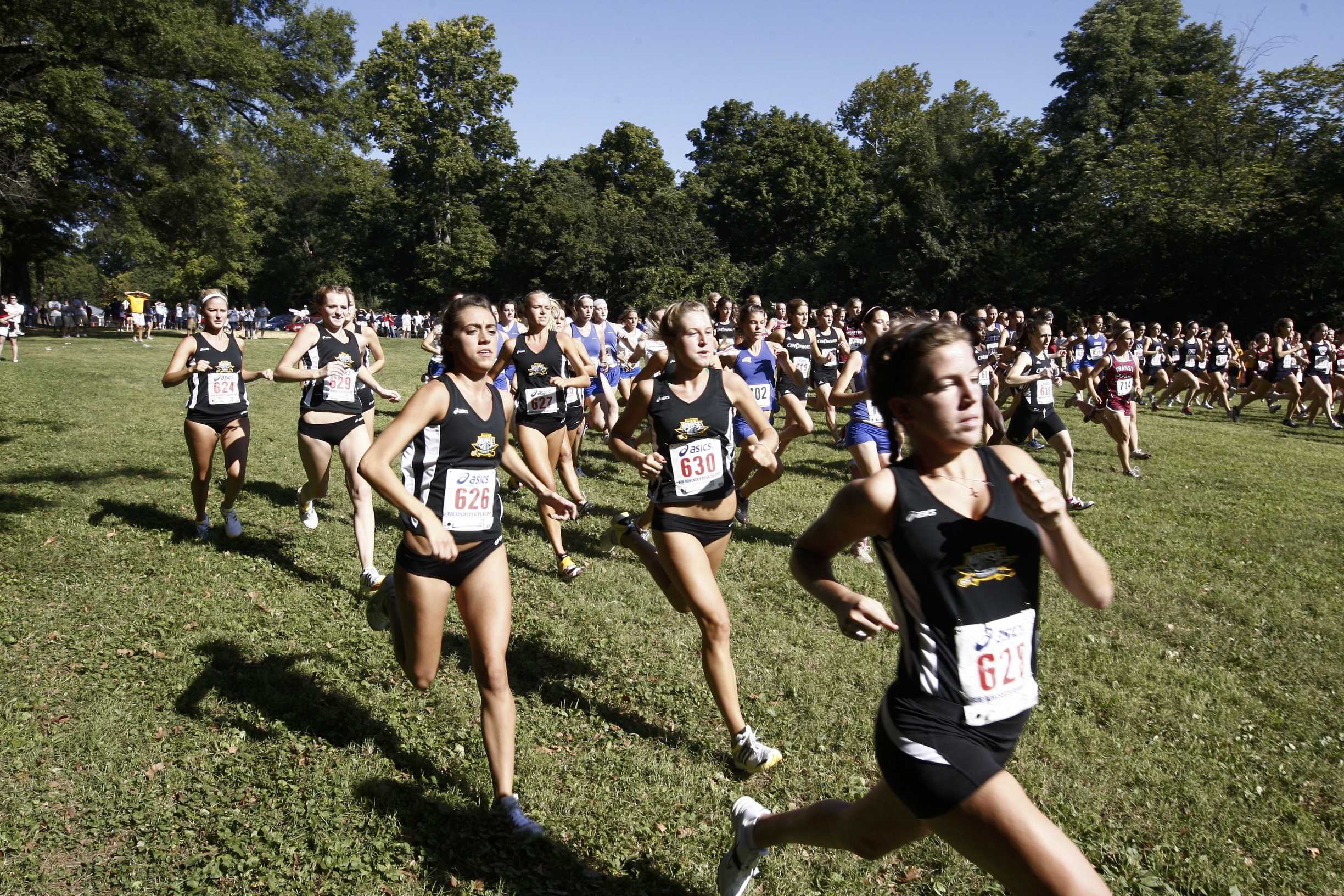 Tim Downer
The Northern Kentucky University Women's Cross Country team took sixth place in the Midwest Open (5K) in Kenosha, Wis., on Sept. 19.
Senior Jenna Siemer led the Norse by placing 28th out of a 175 runners.' Her recorded time for the race was 19:02.2, according to the NKU Sports Information Web site. Freshman Danielle Mercer was the 33rd person to cross the finish line, checking in at 19:10.1. Three other NKU runners completed the race in the top 50.
NKU plowed into the national scene for the first time in school history, after their stellar performance in The Queen City Invitational on Sep. 12. The Norse are ranked No. 22 in the Division II polls and they look to build upon their success.
NKU placed third in The Queen City Invitational, finishing with a team score of 50, which was just two points behind Cincinnati and Xavier, according to the NKU Sports Information Web site. Four runners for the Norse placed in the top 10 at the end of the race.
Sophomore Jerrica Maddox led NKU, taking sixth place with a time of 19:32. Siemer placed eighth with a recorded time of 19:44, Mercer finished ninth (19:46) and sophomore Tarah Cole pulled in at tenth (19:48) to complete the quartet of the Norse's top 10 finishers on Sep. 12.
NKU began the season with an impressive showing at the Dayton Flyer 5K on Sept. 5. The Norse took first place out of the four other teams that competed in the Intercollegiate Division of the race. Mercer recorded a time of 19:14 and finished fourth in the division and 23 overall. Siemer, freshman Cassie Martin and freshman Kayla Justice finished in the top 10 of the division to harness the first place spot.
With a team that has just one senior and four freshman, the Norse have surprised many with their ability to finish races with great finesse. This team is quite young, and there is something to be said about their knack for grinding it out at the end of races.' It is not just one or two players finishing strong, and it is not just the experienced runners who are standing at the top.
The black and gold are running swiftly as a unit, getting an insurmountable amount of effort from everyone on the team. The Norse have nine players listed on the 2009 roster, according to the NKU Sports Information Web site. The competitiveness within the group seems to have pushed them to where they are motivating each other on the course.
Look for the Norse to continue to rise in the polls as the season progresses. With the black and gold on the rise, opponents beware.
Next, NKU will travel to Louisville, Ky., for the Greater Louisville Classic (5K) at 9:30 a.m. on Oct. 3.
'