Soccer stadium is kickin'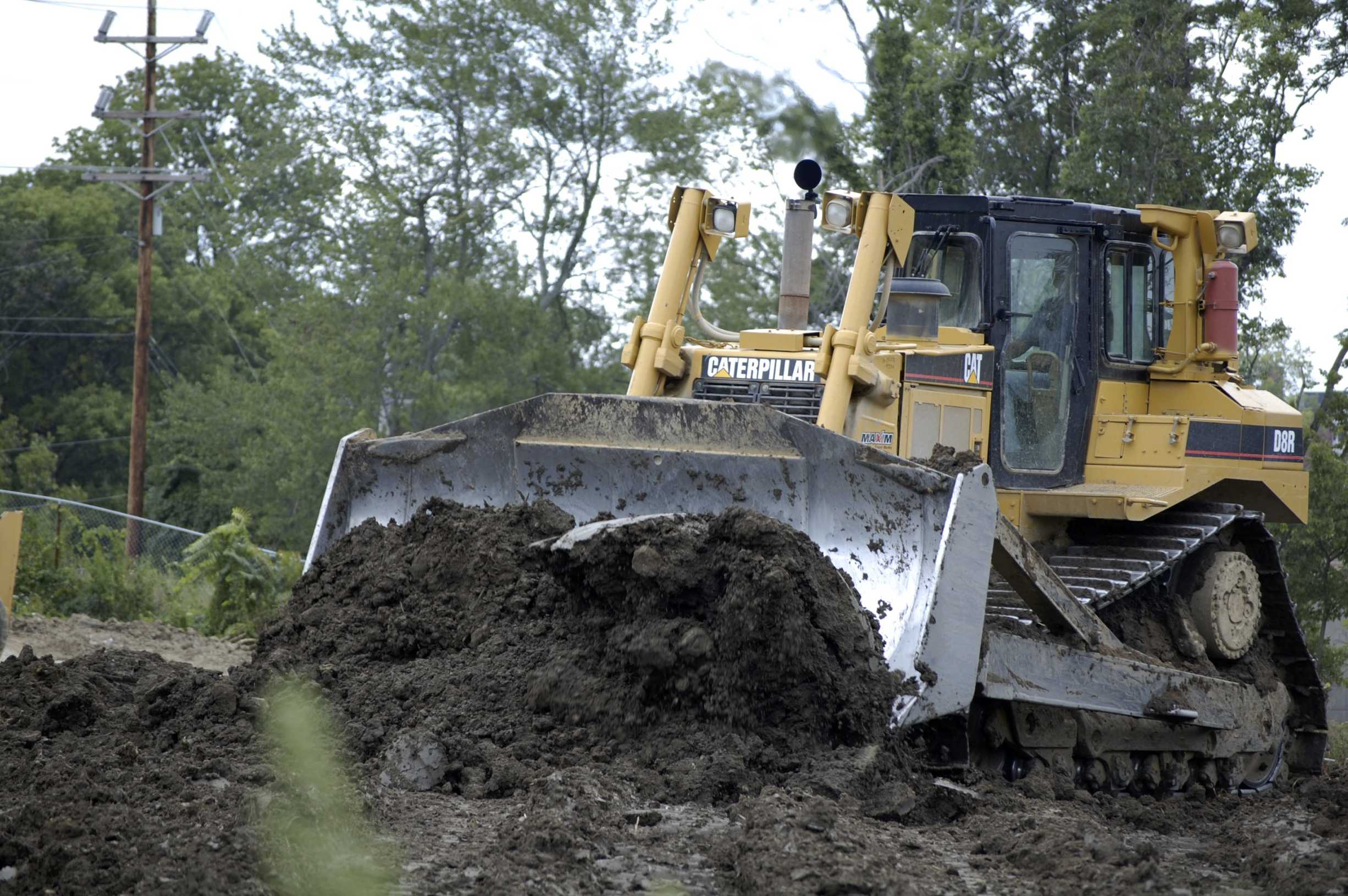 Ed Morris
/Assistant Photo Editor
Northern Kentucky University's new $6.5 million soccer stadium is in its early stages of construction despite early statements that called for it to be playable in August 2009.
Removing the bedrock took more time than expected, causing the projected Aug. 2009 opening to be nothing but wishful thinking.
The new facility that will sport a fully lighted artificial playing surface is still just dirt and rock at this point.' Construction on the stadium building has begun, however the foundation is the only thing that stands.
Major delays have affected the early stages of grading the land, according to Mike Anderson, assistant sports information director.' The construction of the field has encountered bedrock on the site, which has made it very difficult to continue the development.
Another cause for the delay is the unusual amount of rain that the Northern Kentucky area has experienced this summer.' The amount of rain fall has prevented workers from removing the bedrock.
'I certainly wouldn't fault the folks working on the field for the delays,' Anderson said.' 'They are doing an excellent job and they are working very hard.'
As construction battles through some adverse weather, the field could be ready for play in 8-10 weeks.
'From what we know, laying the field is about an eight-week process,' Anderson said.
NKU could still play some of their home games at the new stadium by the end of October.' A new time frame has been set as far as the field and stands are concerned, however the stadium itself will take some time.
'The workers are ahead of the new schedule which is set for mid-October,' Anderson said.
The stands that will seat 1,000 Norse fans are expected to be finished around the same time frame as the field, Anderson said.' Until then, all NKU home games will continue to be played at Town and Country Sports Complex in Wilder, Ky.