Norse advance with win over Lakers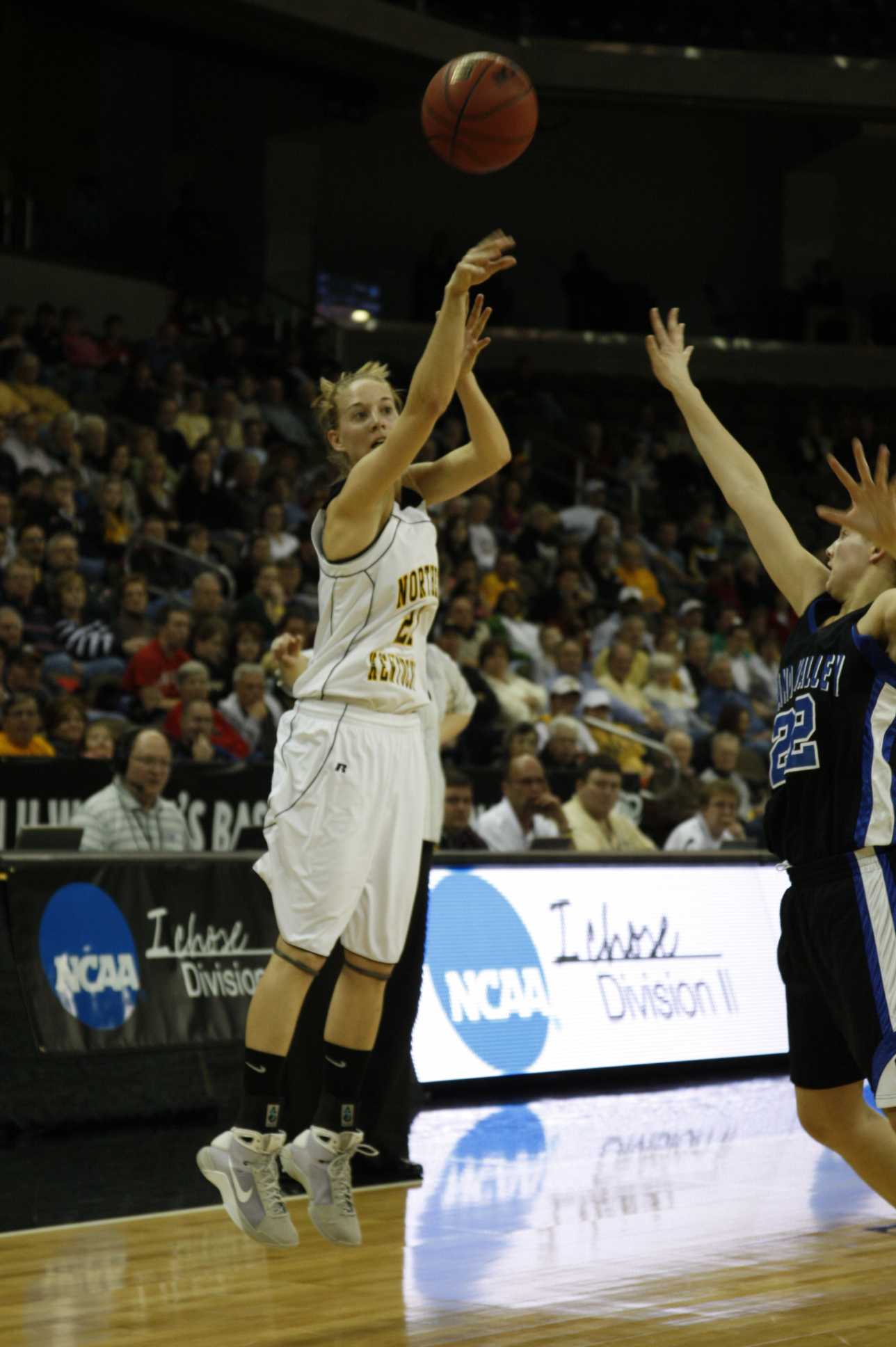 Tim Downer
The Northern Kentucky Women's Basketball team (29-2) defeated Grand Valley State University (20-10) 66-57 in the first round of the NCAA Division II Regional Tournament March 13 at the Bank of Kentucky Center in Highland Heights.
Senior guard Jessie Slack led all scorers with 24 points, while grabbing ten rebounds and dishing out seven assists. Senior guard Danyelle Echoles contributed 12 points '- all of which came from 3-point land '- to NKU, who sunk an unprecedented 13 shots at 54 percent shooting from beyond the arc.
'
Freshman guard Jasmin Padin led the Lakers' with 18 points and fellow freshman guard Emma Veach added 14 points of her own. Senior forward Kim Wyngaard '- who poured 20 points on the Norse during their last meeting '- contributed 13 points but pulled down nine rebounds for GVSU, who were held to only a 30.6 percent team shooting percentage on the night.
'
NKU, on the other hand, saw considerably more success on the offensive side of the court. The Norse posted nearly a 48 percent shooting percentage, knocking down more than 54 percent of their 3-point attempts.
'
After the contest, NKU Head Coach Nancy Winstel praised her team for its effort but added that there is, however, still room for improvement.
'
'If we held a team scoreless, I would probably still find something to complain about,' Winstel said.
'
'It's a win and we'll move on,' she added. 'We get to play tomorrow and that's all that matters.'
The Norse's win ends a three-game losing streak against the Lakers, who NKU had not defeated since March 14, 2003.' The Norse are now 7-5 in the all-time series and are set to meet Michigan Tech (25-6) in the semifinal round March 14 at 8 p.m.
Click here for stats on the NKU/Grand Valley State game.