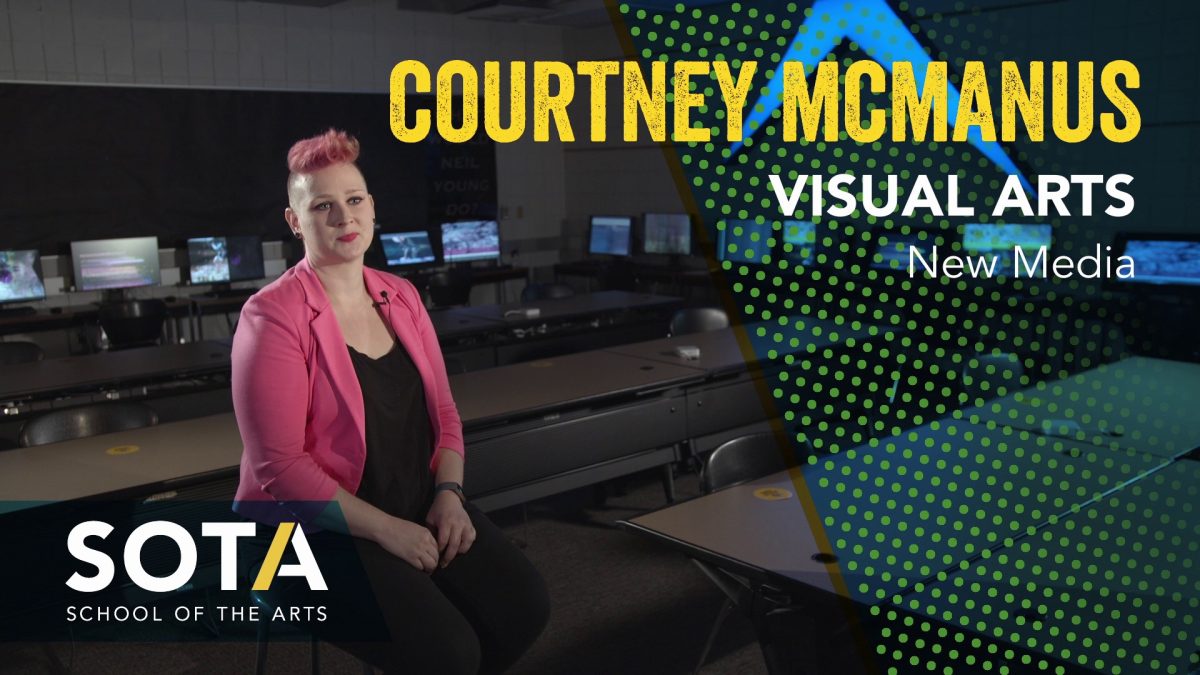 School of the Arts faculty advisor Courtney McManus died in her sleep the night of Nov. 12 after a months-long fight with Creutzfeldt-Jakob Disease (CJD), a neurodegenerative disorder. She is survived by her seven-year-old child and her partner. 
McManus advised Visual Communication Design students and was a lecturer in the New Media Art program. McManus was a highly talented artist, a dependable professional and a savvy problem-solver, according to her colleagues Brad McCombs, Art and Design program head, and Candice van Loveren Geis, senior lecturer and retention specialist in the Art and Design program.
"A lot of times there could be different opinions in faculty meetings or even just working with students sometimes. She would always have a good head on her shoulders in terms of, 'Okay, let's find this middle ground,'" said McCombs. 
van Loveren Geis spoke about how working with art students can be difficult, nodding to a workflow common to art students that she described as nonlinear. McManus had a knack for helping students find a feasible path to graduation while stimulating their creativity, said van Loveren Geis.
"We're often very creative thinkers over here, so sitting in class isn't really our strong suit all the time. So she was more understanding of that," said van Loveren Geis. "She would acknowledge like, not all students are going to go through college in a straight line."
McManus began visibly battling illness in May of 2023. She was not diagnosed with CJD until August following a car accident that sent her to the hospital, according to McCombs. She worked at SOTA into the summer but was unable to return for the fall semester in August, said van Loveren Geis.
"She would use every bit of her energy she had to work with [students], and then she'd say 'Okay, I'm going to go and lay down and rest,'" said van Loveren Geis. "It was really challenging for her as a young woman and a mother to try to keep up with the fast pace of being a professor, advisor and then also having the energy for her own creative artwork."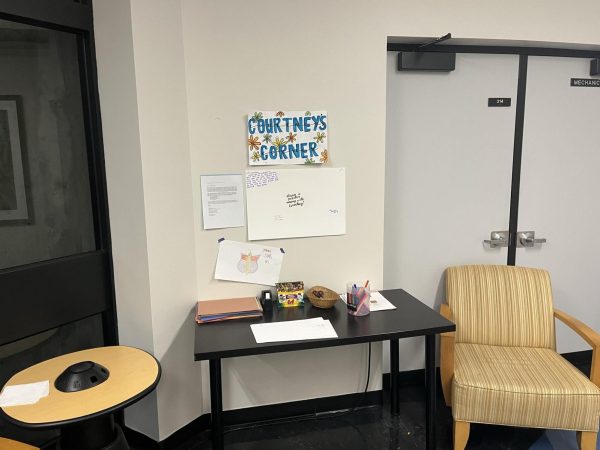 Since McManus' diagnosis in August, SOTA rallied support for her by mounting a message board titled "Courtney's Corner" in the third-floor lobby of the Fine Arts Center. The station has colored pencils, markers and sheets of paper for the community to leave supportive messages and artwork that were delivered to her every few weeks. 
One student who was advised by McManus is working with McCombs to organize a fundraiser that would collect funds to purchase Christmas gifts for Mcmanus' child. The details of that initiative are still being worked out, according to McCombs. 
A group of SOTA faculty and advisors have banded to take on the advising responsibilities McManus leaves behind, said van Loveren Geis.