What you missed at SGA Oct. 8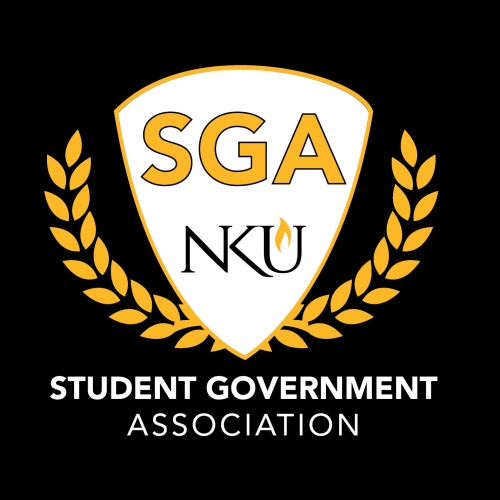 Student Government Association welcomed NKU President Ashish Vaidya for a talk shop meeting, and members discussed how they could improve their relationships with students. Here's what you missed at SGA on Oct. 8:
'Three boxes' for success
Vaidya told SGA that NKU must continue focusing on student success—specifically why some students don't complete their degrees. The talk shop is an exercise in further understanding the issues students face in completing degrees.
For this, Vaidya used  the "Three Box Solution," an innovation model that focuses on managing the present, forgetting the past and moving towards the future. If NKU can check off these three boxes, they will have a deeper understanding of who students are and how SGA can help.
SGA broke up into small groups with a facilitator at each table to ask questions about them. They were asked to build personas from what type of student they are, their potential qualities and to answer questions about their experience, the assets they bring and who they're closely connected to at NKU.
Phase two of the talk shop focused on challenges students face. SGA members mentioned financial aid, uninformed advisors and unclear degree requirements as reasons for incomplete degrees. Finally, they generated solutions towards these issues. Vice President Matt Frey said a financial literacy class will be offered in the spring.
Student body
The reactions toward the talk shop were positive. Secretary of Public Relations Katie Mitchell called the student-oriented atmosphere more beneficial than the faculty-oriented session she attended, saying she felt the faculty were more focused on the students in their department.
Senator Trayonna Barnes praised the brainstorming section for allowing creative and unusual ideas.
"If you want to make this campus better, then you need ideas that are seemingly impossible," Barnes said.
Senator Russ Gifford said he felt there is some disconnect between SGA and the student body, citing a general intimidation when SGA officials  talk to students. Senator Shayla Delamar agreed and said the students see them as people higher than what they're meant to be. They both suggested SGA brainstorm ideas to convince students to bring their problems to them.
SGA President Hannah Edelen said the organization will look into more student interaction when SGA returns from fall break.