Crowded lots and blocked-in spots: Students' parking woes
Getting stuck in the parking lot may be every college student's worst nightmare.
But that is exactly what happened when junior Madelyn Neidhardt tried to leave campus the second day of class.
The sports business major said someone parked directly behind her, blocking her in and making her late to work.
"It took me about 20 minutes to find that parking spot, so I know spots were limited, but the other driver should have realized they were not parking in a spot and that they were preventing me from leaving," Neidhardt said. "I know it wasn't their [Parking Services] fault, that this time of year things are difficult for them, and I appreciate their help in getting me out."
Students and faculty are still feeling the pain of the 800 spots lost  in lots J, K, L, M and G due to the construction of the Health Innovation Center, which began last spring.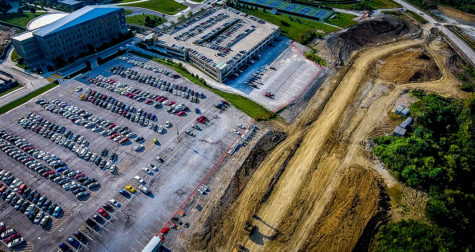 Students have taken to social media to express their frustration.
Half a tank of gas and half an hour later I found myself a parking spot! Let's go! #NKU

— Jacoby Jetson™ (@TheLinkStink) August 22, 2016
nku, step up your parking game.

— Lauren Couch (@laurenlo19) August 22, 2016
Senior Jake Cohn also found his car blocked in during the first week of classes thanks to the trend of parking wherever there is open pavement.
"I got stuck in the lot behind Kenton Parking Garage because people were creating their own spots.  I couldn't even turn out of the row I was in," Cohn said. "Parking availability has always been bad, but it's getting worse… I feel like they are overselling parking passes just to make more money." 
According to Eli Baird, parking operations supervisor, Parking Services has sold 9,197 permits so far this semester, which includes permits for Campus Recreation, faculty and staff, music prep, part-time faculty and staff, regents, students and VIP parking.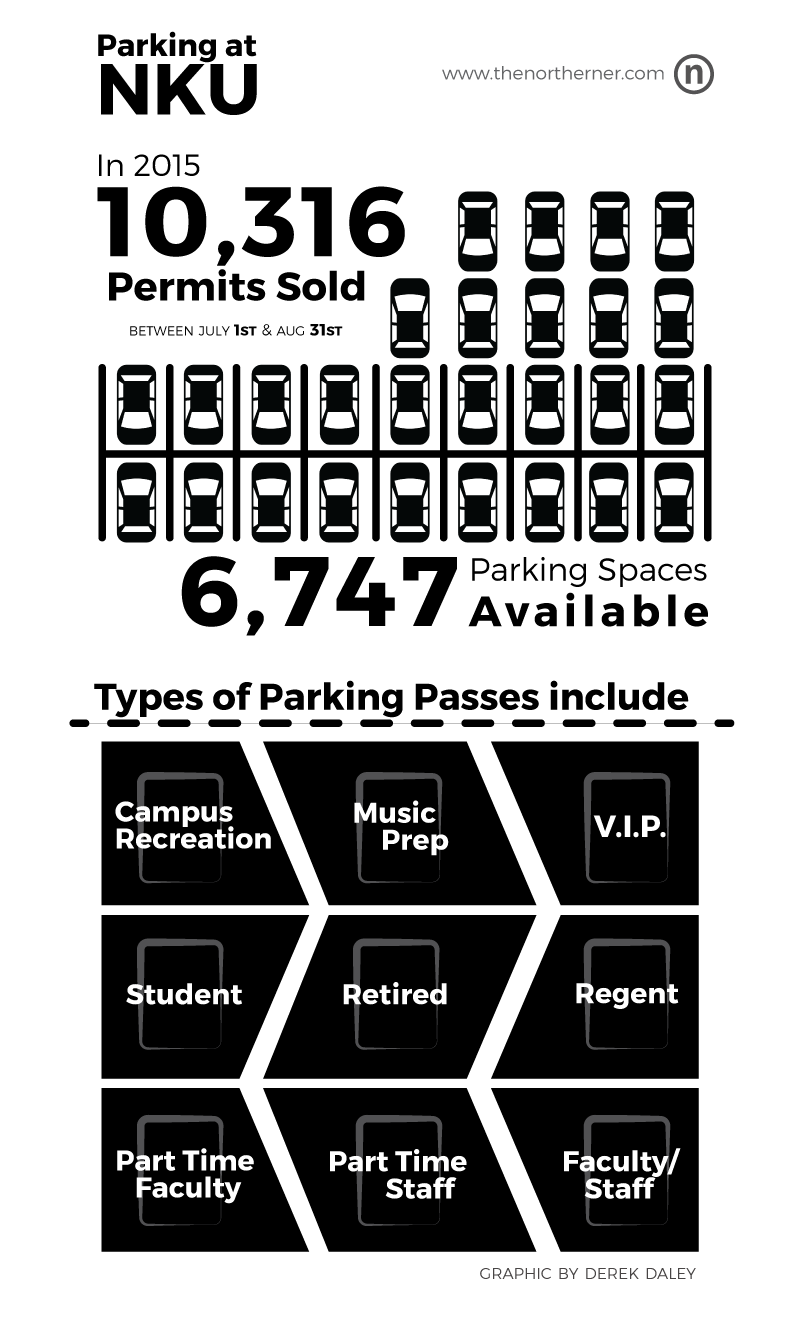 Baird also said there are currently 6,747 available parking spots on campus.
Despite the gap, Andy Meeks, director of Business Operations and Auxiliary Services, said he feels there are adequate parking spots on campus, but he understands the frustration of students who have difficulty parking closer to their destinations.
"When you speak to parking patrons…their biggest heartburn is they can't park close enough to the building that they are going to be walking to and that's going to become increasingly difficult…I get it, but it's not going to change," Meeks said. "We have more than adequate parking spots for the enrollment and faculty and staff here. We don't have as many as we used to and I understand –I get it — I do.
"The lots fill up much quicker than they used to so students are having to move over to Lot D and the Welcome Center Garage, and it's just not where they want to park."
Megan Clere, a senior Environmental Science Major, has gotten creative with finding a parking spot.  
"I have to drive around for at least twenty minutes just to find a spot," Clere said. "Today, I actually stalked someone walking from the Science Center and took her spot once she left."

Clere believes a solution to the overcrowding of parking garages is to build upward. Kenton Garage, a high volume area for many students, has potential to be added to, which could alleviate some of the congestion.
Meeks said there are plans to upgrade the existing lots once the construction on Campbell Hall is completed. These upgrades include repaving, putting in lights, call boxes, sidewalks and green space. It is estimated that 100 spots at most will be gained through the upgrades.
Meeks said he is not sure at this time when those spots will be added.
According to Meeks, the enrollment at the University has actually decreased in the past few years, so as of late, there are no future plans to build up existing parking garages or extend existing lots.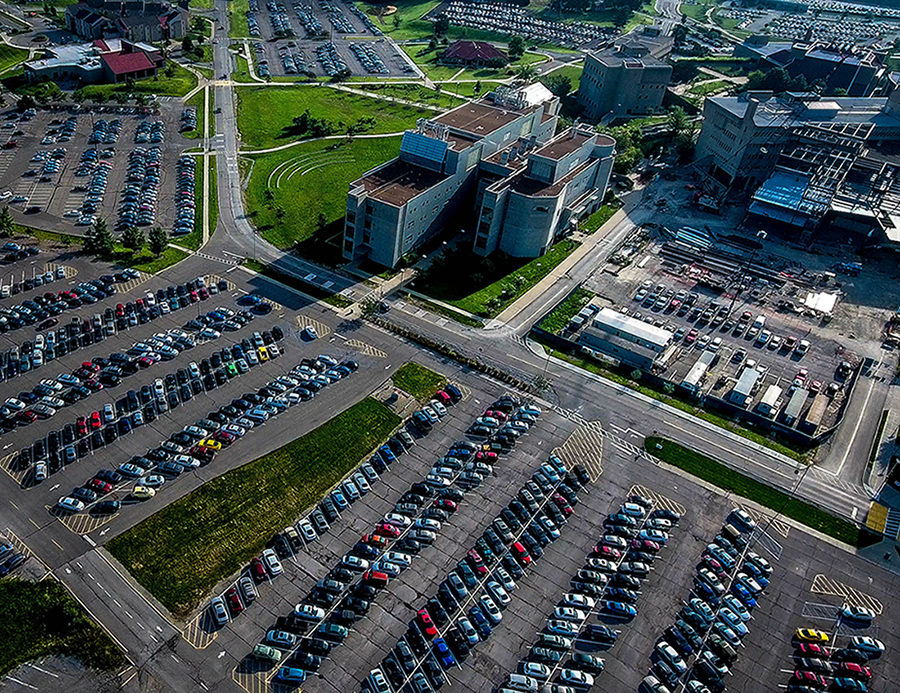 Nick Montag