Chase graduate inspires bright futures for young athletes in NKY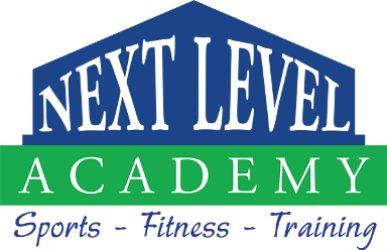 NKU Chase College of Law graduate Bob Arnold recognized that there was a need for a practice and training facility targeted at student-athletes and prospective student-athletes in the Northern Kentucky area.
Next Level Academy is a multipurpose facility targeting training and playing. It employs NKU students, alumni, and coaches such as former NKU baseball player, Tim Clark, and graduating soccer player, Cian McDonald and former Women's Basketball Head Coach Nancy Winstel, who help create the environment for aspiring student-athletes by sharing their experience and skills.
"Nancy has always preached that games are under-practiced and over-played," Arnold said. "So we were able to build the facility with the idea that we would provide a facility for prospective and current student-athletes to practice and train in order to help them play better when it came time to play."
Next Level Academy offers multiple programs that young athletes can enroll in to help them improve in their field.
"We want to take these athletes and take them to the next level," Joe Bucks, head of operations said. "It's about taking a kid from having agility, speed and strength and really making them into an elite athlete."
Next Level Academy focuses on sport specific training for young athletes in the Northern Kentucky and Greater Cincinnati area.
On April 3, Next Level Academy held its first open futsal tournament, where local kids came to play this new cousin game of soccer.
Arnold values the capability for kids to be able to able to simply come and play and enjoy playing their sport as a means of improving.
"Just the ability to play helps you mature and get better," Hunter Leanhart, a Northern Kentucky local, said.
NKU softball and track and field teams have used the all-weather facility at Next Level Academy through the winter months, according to Arnold.
As well as sports specific training, the facility offers a number of other activities and incentives for community members to get involved, such as simulated golf leagues, ballroom dancing, salsa dancing, kickboxing and other fitness classes.
"I would love to do that. Get involved in the ballroom dancing and the volleyball too," Alexandria resident and mother Jennifer Smallwood said. "I think it's a really great thing to have in the community. It's a very well-kept secret."
Gavin Colton
Arnold grew up in the Northern Kentucky area. After he graduated from Chase, he practiced law for several years before becoming certified by the NFL and working as a sports agent.
Working with athletes every day, Arnold recognized the need for facilities like Next Level Academy and was coaxed out of the agency world with the intention of creating an environment for prospective student-athletes to prepare accordingly for college or professional athletics.
"We see this facility can playing a vital role in the community in that it can provide an unmet need for student-athletes to train and practice." Arnold said. "That's really the essence of this, and we hope to make it a major part of the community here in Northern Kentucky."