Kentucky Governor's Mansion comes to life in Griffin Hall Digitorium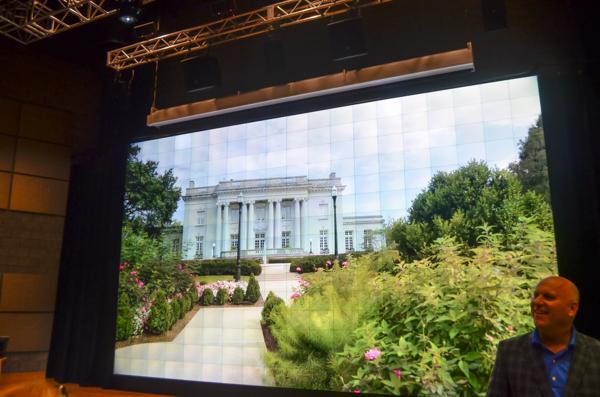 A screening of the KET documentary "Kentucky Governor's Mansion: A Century of Reflection," directed by Michael Breeding and narrated by ABC's Diane Sawyer, was shown in the Griffin Hall Digitorium Wednesday evening.
The film highlights the historical, social and political significance of the Governor's Mansion, showing how important the building has been to the history of Kentucky in the last 100 years.
The event kicked off with a reception, followed by welcoming remarks by Executive Director of Civic Engagement Mark Neikirk, Vice President for Academic Affairs and Provost Sue Ott R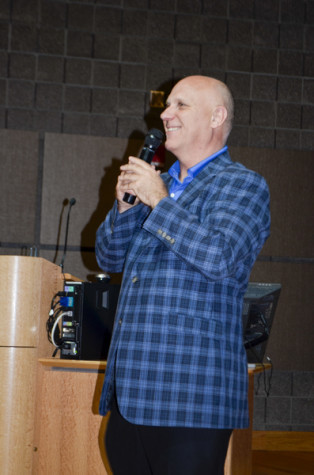 owlands and the executive producer of the film, David Buchta.
"It's important to celebrate the mansion's history," said Buchta.  "We have had so many major decisions made in that house."
The film follows the life of mansion from its construction in 1912 in Frankfort, KY to its most recent renovation by the Beshear administration.
According to the film, the mansion has housed around 35 governors and their families, hosted countless holiday gatherings and celebrities and has even witnessed several marriages take place within its walls. While the style of the mansion has changed many times, it has retained its original French exterior design.
Several notable events in the mansion's history are described, including actress Phyllis George Brown's Save the Mansion campaign in the 1980s and the decision made by Toyota to bring the first United States plant to Kentucky.
In addition, the documentary features interviews from several former Kentucky governors and their families who lived in the mansion, including Jennie Nunn Penn, the daughter of the la
te governor Louie B. Nunn for whom NKU's Nunn Hall is named.
Breeding, a native of Kentucky, was attracted to the project to tell the story of the 100-year-old mansion.
With only five months to produce the film, Breeding said that both the greatest challenge and proudest moment of the film was the completion of the reenactment of the 1914 party celebrating the completion of construction.  The scene opens the documentary and was filmed only 10 days before the debut.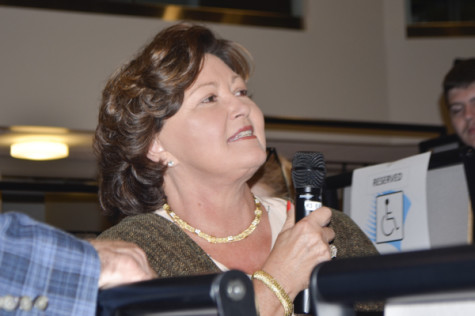 Breeding feels that any work needs a unique hook to catch the audience's attention.
"You look for a rabbit to pull out of your hat, something wild, you know," Breeding said. "And you never know what that is. For this, it as the reenactment of the party scene."
He credits his partners Buchta and
Ann Evans, executive director of the Governor's Mansion, for making the documentary possible.
The final cut of the documentary will air on KET on May 5, at 9 p.m. EST, with subsequent viewings throughout the next two months.
Evans concluded the event by encouraging the audience to pay a visit to the Governor's Mansion.
"We hope you'll come by, say hi to us, and see something. Please know it's always your house," Evans told the audience.