SGA senator balances more than a college course load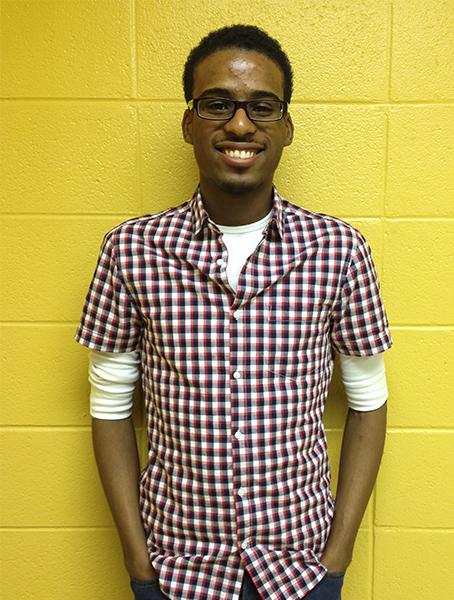 From being a  SGA Senator, University Improvement Committee Chair and a Resident Advisor of Callahan, Kristian Johnson takes on more roles than just that of your typical student.
Johnson is a double major in accounting and finance with minors in pre-law and business administration, and he started NKU R.O.C.K.S. last year as a freshman.
Steven Austin Huebner knows Johnson personally as they are both Callahan RAs. Sophomore computer science and mathematics major, Hubner said, "he's well-fit for the job."
Johnson is also accomplished as a senator.
"Kristian is probably one of the best senators that we have," said David Trump Vice President of SGA and theater major.
His biggest role as the university improvement chair is the Campus Safety Walks, which happens twice a year, according to SGA.
Johnson said the Campus Safety Walk is one of the biggest ways that SGA makes an impact. This walk addresses issues within the university, such as where new crosswalks should be added. He coordinated the two safety walks last year and hopes this one will be a success as well.
"The faculty have been so kind to us this year," Johnson said. "They have met every demand that we've asked them to."
Changes can happen on campus if students go to SGA and voice their opinions, according to Johnson.
"Students have the power," he said. "Students are the whole reason this thing is happening."
Other than the Campus Safety Walk, Johnson attends weekly SGA meetings and weekly E-Board meetings, which only include the president and vice president, all the secretaries, committee chairs and faculty advisors. He oversees the daily operations of the University Improvement Committee, provides guidance to the senators working with different projects, maintains and develops relationships among the student body and the executive team.
"We have the most activity," Johnson said about the University Improvement Committee. His committee is made up of five senators, which include Elizabeth Ruwe, Tyler Stevens, Hattie Clark, Camey Marshall and Joey Yerace.
Johnson was appointed to the position of university improvement chair in the spring of 2013 and began this position at the beginning of this academic year.
"I am grateful for it [the job]. It's allowed me to grow and really have a better understanding how SGA works. It really allowed me to build some relationships with different people around campus, faculty and staff, definitely the Northerner," Johnson said.
One issue Johnson is really pushing for is more seating at the volleyball courts because it is a popular and high traffic area.
"If we did have additional spaces there it'd be a great spot where sororities or fraternities could host events," Johnson said.
Recent initiatives from the University Improvement Committee include the addition of a stairwell with all card access behind Commonwealth Hall, and a sidewalk added around Callahan Hall.
Johnson feels proud when he accomplishes something SGA has set out to do.
"It really serves to remind me of why I do what I do and how I make a difference," he said.
Being a senator gives him the power of the students' voices and reminds him of just how much SGA can do. "I wish people knew just how much power in general SGA, but especially with my chairmanship," Johnson said.
After graduation, Johnson said he still plans to continue making a difference. Even though he will search for a job at an accounting firm or on a financial team, he does not believe that this will limit making a difference.
While studying in Callahan Hall, he looked up on the wall and saw written what would become his favorite quote. "A great leader's courage to fulfill his vision comes from passion, not position." by John Maxwell, an author, speaker and pastor. He describes his position of being a senator being just as powerful as the president is.