'Frigid temperatures' blast through campus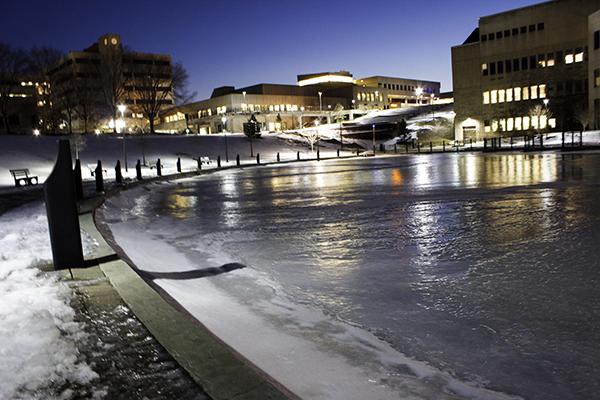 The same subzero temperatures  that delayed the opening of campus Jan. 28, also froze over large sections of Loch Norse as students toughed out the cold weather in order to make it to later classes.
These "frigid temperatures" delayed the opening of campus today from 8 to 11 a.m., leading to the cancellation of all classes that would normally start prior to that time.
Many students were concerned about walking across campus in subzero weather and took to social media to express their opinions.
https://www.facebook.com/northernermedia/posts/10152178683702558
This is the third time since winter break that the university has been on a delay or closed due to extreme weather conditions.