Northerner writer wins national recognition
The Northerner received national recognition this past semester thanks to former contributing writer Stacey Barnes who won a national Society of Professional Journalists Mark of Excellence Award for her story "Love won't keep you safe."
Barnes' story climbed its way from winning first place in the general news category at the organization's region-five awards ceremony in St. Louis this May, to later take one of the top spots as one of two national finalists in the general news category at the organization's national competition.
"This award represents the efforts of so many," Barnes said.  "I am honored by the recognition and am glad that NKU is receiving national recognition for their journalism department.  [Student Media Advisor] Michele Day and others are so talented and I feel so lucky to have learned from them. This award is truly the result of their and my hard work."
Her winning story covered a speech given by minister and Emmy award-winning AIDS activist Rae Lewis Thornton on Nov. 12, 2012 at Northern Kentucky University.
"When I went to the meeting, what I thought was going to happen was I was going to sit through a really boring presentation – and it was going to be really icky because she was talking about AIDS," said Barnes, who covered the event as part of an NKU journalism class.
However, Thornton surprised Barnes.
"She turned out to be one of the most dynamic speakers you could ever imagine," Barnes said. "As I was writing, I was trying to capture that. I wanted my reader to know how that room felt. How could I make people feel how amazing this presentation is?"
And the judges from the Society of Professional Journalists showed Barnes just how successful she was. The organization received more than 4,600 entries, and each category was limited to just one winner and a maximum of two national finalists.
"I would never have thought something like this was possible," Barnes said after winning her national-finalist award. "I was merely using the skills I learned in my news writing class and all the tips Professor Michele Day and the editors at The Northerner taught me.  They really know about journalism and this award is confirmation.  I could not have done any of this without their help.  This award belongs to all of us."
Claire Higgins, former editor-in-chief of The Northerner, said Barnes' story took a unique approach to speech coverage while tackling the sensitive topic of AIDS. "The issue that the speaker was talking about was in the forefront," Higgins said. "And not just the fact that the speaker was at NKU. She made it something that readers can still care about."
Barnes, from North Avondale, Ohio, graduated from NKU in May with a degree in journalism. She plans to pursue a career in writing, preferably at a digital or print news organization.
Another NKU student, senior journalism major from Ryland Heights, Ky. Caitlin Centner, also won a Mark of Excellence Award from the Society of Professional Journalists.
Centner won third place in the same category at the region-five contest for her story "New Student Success Center to be proactive."
She will be returning to NKU in the fall as the Managing Editor for The Northerner.
The Society of Professional Journalists is a prestigious organization that is over 100 years old and is dedicated to supporting and recognizing successful journalism from all across the nation.
The organization's Mark of Excellence Awards "honor the best in student journalism," according to their website.
For a list of all winners of the 2012 Society of Professional Journalists Mark of Excellence Awards, visit the organization's website at http://www.spj.org/moe12.asp.
Make sure to continue reading our award winning coverage at TheNortherner.com and in our print edition (which is available on campus and will return in the fall).
You never know which article will be the next to win a national award!
About the Contributor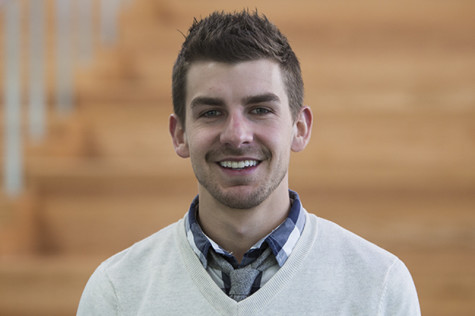 Kevin Schultz, Digital Projects Manager
Kevin Schultz is a senior with a double major in journalism and English at NKU where he has covered everything from administration and student government...