Technology, new features open at success center
The new Student Success Center will celebrate its soft opening on April 22nd from 11 a.m. to 1 p.m. in its new home on the second floor of the University Center.
President Mearns will speak at this event, addressing why the university felt the need to open the success center. There will also be tours of the new facilities and amenities offered. New features include an IT Tech Bar, smart stations and conferencing rooms.
The IT Tech Bar will answer questions and offer support to students about their computers as well as give discounted work on those computers, said Kim Turner, the interim assistant vice president of Student Affairs. They can also borrow laptops for 48 hours if needed.
"We [compare] it to the Genius Bar at Apple," Turner said.
Turner said the four smart stations will allow students a spot to use university computers and screens for working on presentations. The six conferencing rooms can be used for private advising appointments and even interviews with employers. Students can access the rooms using their All Card.
Another change that comes along with the success center is the relocating of Career Services and advising to a more friendly and inviting location, according to  Turner.
"We've put those two together because they play such a large role with students who are undeclared," she said.
Undeclared students can find help choosing a major by using Focus 2 on the career services website at www.careerservices.nku.edu/students/careerplanning/focus2.html. This is a self-assessment test that has students answer questions about their interests, personality and skills.
Based on the results of these questions, students will get a report about potential careers and majors they may find appealing, said Turner.
Turner said NKU wants students to take advantage of these opportunities "while they are still in the exploratory phase." Those entering the center for the first time will notice the compass desk as they enter. Staff and peers will be at this desk to answer any questions. Turner said having peers work at this desk will help students to feel less nervous when requesting information.
"This is a place to ask a question, no matter what the question is," Turner said. Turner continued that construction on the first floor of the University Center is slated to begin in May. The university would like it to include First Year Programs, veterans programs, more offices and a meeting room that can hold up to 100 people. Turner hopes that the second stage of this work will be completed by the fall semester.
To learn more about the Student Success Center you can visit www.success.nku.edu.
About the Contributor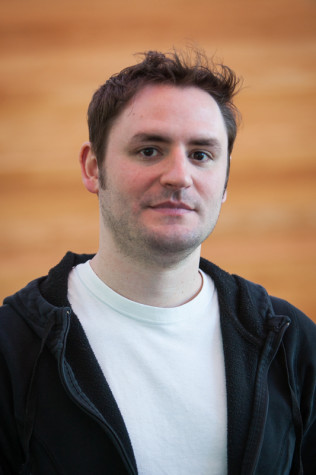 Matt Spaulding, Arts & Life Editor
Matt is a senior journalism major. Before becoming the features editor he wrote stories for the arts and life section and news covering topics from bands...