Class scheduling a frustration campus-wide
The occasional headache of class scheduling season is underway. While the stress is piling on, NKU is recognizing the troubles and hoping to make some changes in the coming semesters to make it all a bit easier.
Patrick Moynahan, vice provost of University Programs, knows that scheduling can be frustrating for all majors and departments, but students shouldn't think they're the only ones frustrated.
"[Scheduling] is a giant puzzle in many respects and it drives us nuts too," said Moynahan.
Each semester, department deans, chairs and advisers receive numerous complaints, which make their way to Moynahan as well.
"It's a real challenge to meet all students' needs. We'd love to add sections but there are so many obstacles to get to that," Moynahan said.
Some of those obstacles include finding qualified faculty, time constraints and finding money in the budget to pay additional faculty. Moynahan said that funding is the most difficult obstacle, with recent budget cuts funding is "more limited than in times past."
Moynahan sees each department having troubles in finding faculty in the first place, especially English and communication, which cover so much ground and only have so many faculty members to take on those courses.
"For example, just because someone's a good journalist, doesn't mean they can teach journalism," Moynahan said.
One major problem, according to Moynahan, is that NKU has students who work more hours than other universities in the state. NKU also has a high commuter rate.
All those obstacles are tough to get by, but Moynahan is hopeful that some recent changes and possible future changes will improve the process.
Now each department is required to provide a four-year plan for students to attempt to follow while scheduling.  Moynahan also said they've begun updating faculty and deans of the rate at which classes begin filling to capacity every Monday to keep up with demand.
They've also made the effort of spreading out freshmen orientations during the summer, so they can keep up with the large number of freshmen scheduling in one day. This is especially important in courses like ENG 101 and 291 which all students must take, Moynahan said.
One of the most promising ideas to improve scheduling is a technical plan. Since there are "no definite patterns" to how students choose their courses, the IT department is tinkering with an idea on being able to compile what types of courses students have in their registration carts and hopefully then being able to accommodate students with the proper number of course sections.
As the changes continue to be made to make things a little simpler for every student, Moynahan knows there will still be struggles.
His advice to students is to find out as much as you can about your own scheduling patterns, such as what courses are only offered in spring.
Moynahan stressed that every student needs to make their problems be heard so that the proper ideas can be applied to find out if this is a problem for one singular student or a representation of a larger problem; also for every student to take advantage of priority registration.
About the Contributor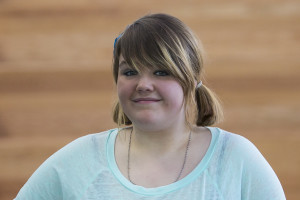 Nancy Curtis, Editor-in-Chief
Nancy is a senior pursuing a Bachelor's degree in journalism with a minor in popular culture. At The Northerner she formerly held the positions of staff...