Pederson, Trump win top spots in SGA election
For the second year in a row junior business and communications major Erik Pederson was elected president of Northern Kentucky University's Student Government Association.
Pederson, along with his now vice president-elect sophomore theatre major David Trump, beat out candidates John Jose and Clayton Castle by 61 votes, and Chaz Edwards and Abby Gross by 191 votes.
The crowd went wild with mixed reactions as the results were read on the third floor of the Student Union at approximately 10:15 p.m. Thursday.
At the front of the crowd, Pederson jumped with excitement and threw his hands up in relief with several other members of the crowd nearby.
"There aren't words to describe how I feel. This is what I love," Pederson said. "The fact that everyone had faith in me to allow me to do this for a second year is amazing."
Other candidates, such as sophomore undeclared major John Jose, appeared upset and stunned by the results, but were quick to congratulate the winners.
Overall Pederson and many other campaigners and supporters in the crowd just seemed relieved that the elections were finally over.
"There is a lot of things to be excited about for the future," Pederson said. "Just so many things to be excited about."
This will make for Pederson's third year in a row with a presidential or vice presidential seat within NKU's SGA.
The proposed constitutional amendment referendum, also on this year's ballot, passed by 792 votes.
 The official results for the spring 2013 SGA elections can be seen below.
President/ Vice President- Votes:
Erik Pederson/ David Trump- 472
John Jose/ Clayton Castle- 411
Chaz Edwards/ Abby L. Gross- 281
Secretary for Student Involvement:
Megan Murray
Secretary for Public Relations:
Brandi Cunningham
Secretary for Administrative Affairs:
Justin Wynne
Student Senators:
Katie Cox
Tina Hoesl
Patrick Reagan
Chandler Taylor
Elizabeth Ruwe
Andrew Dorriere
Hannah Jones
Hattie Clark
Tatenda Zinyemba
Kyle Taylor
Matthew Frentz
Jarrod West
Kristian Johnson
Abbey Duncan
Angelina Harlow
Amanda Rogers
Donald J. Taylor
Christa Curry
Julia Steffen
Katherine Hahnel
Andrew Kist
Spenser Kern
James Weingand
Ashley Hyden
Melanie Lutz
Judicial Council:
Jesse Wynne
Nick Berra
Chris Paco Walters
Kyle Conley
Daniel Cieslak
About the Contributor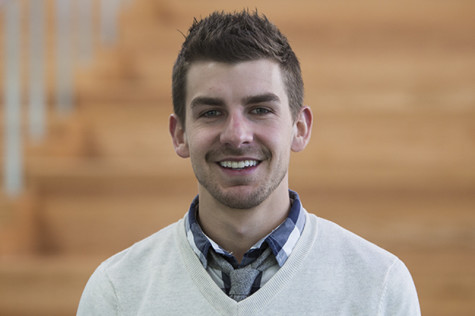 Kevin Schultz, Digital Projects Manager
Kevin Schultz is a senior with a double major in journalism and English at NKU where he has covered everything from administration and student government...