Student Senate addresses campus safety concerns
Various issues concerning the safety of campus, such as a hidden drain near the campus volleyball courts and the lack of paths near several dorm exits, were reported Monday as SGA received a presentation on the findings from their spring Campus Safety Walk.
The presentation was given by SGA senators Kristian Johnson, Donald Taylor and Justin Wynne who led this semester's Campus Safety Walk event Feb.18.
Other findings noted at the presentation included the lack of a sidewalk in front of Callahan where students currently walk in the grass, lack of a sidewalk near the soccer fields where students currently walk in a paved area for vehicular traffic and the poor surface condition and lack of proper lighting in the gravel lots across from Griffin Hall.
Senator Ashley Hyden also recommended, after the presentation, the addition of the stairwells in Kenton Garage to the list of findings, in order to address the water leakage issue that causes a problem during periods of light rain or storms.
"The purpose of the Campus Safety Walk is to bring awareness to safety hazards that exist around campus, especially during the evening and nighttime hours," Senator Johnson said during the presentation.
This is the second Campus Safety Walk of the 2012-13 year for SGA. The group plans to hold one of these events every semester to ensure continued campus safety for students.
Several members of university administration attended the Campus Safety Walk with SGA, so the group could show them, firsthand, the safety hazards on campus.
The next step after the presentation, according to Senator John Jose, is to send a copy of the findings to the proper administrators so that the can be addressed in the proper way.
About the Contributor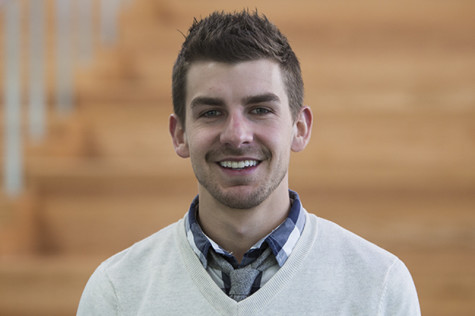 Kevin Schultz, Digital Projects Manager
Kevin Schultz is a senior with a double major in journalism and English at NKU where he has covered everything from administration and student government...