A Glance at the Candidates
This year's SGA presidential and vice presidential candidates have kick-started their campaigns by creating promotional videos, engaging students with social media, holding open forum sessions and more, all while embracing creativity and ingenuity in delivering their running platforms for this year's March 27 and 28 elections.
Below is a preview for the three SGA presidential and vice presidential campaigns' running platforms. Full running platforms for all of the campaigns can be found at the accompanying links. All candidates will take part in the annual debate hosted by The Northerner on March 25 at 5 p.m. in SU 104.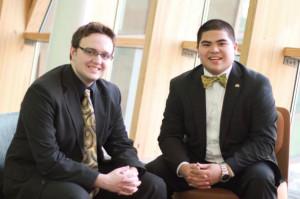 Presidential Candidate
John Jose- Sophomore undeclared major
Vice Presidential Candidate
Clayton Castle- Sophomore journalism major
STUDENT INVOLVEMENT:
• Find new and creative ways to increase funding for student involvement to help increase retention and allow all students to get involved in extracurricular activities
• To do as the SGA Constitution says and "protect and promote the rights of Northern Kentucky University students".
• Protect the right of students to park their vehicles on campus at affordable prices
• Explore alternative, more affordable meal plan options for those living off campus
• Expand communication between the student body and NKU Administration by holding events where students can publically address grievances and concerns to the university
UNIVERSITY INITIATIVES:
• Promote school spirit and campus rebranding by "Norsifying" campus
• Advocate internally and externally for a new Health Innovations Center
• Support President Geoffrey Mearns' Campus Beautification Plan to plant more trees on campus, only one of several other projects to make our campus "greener" and more "Norsified"
• Support the creation of a Diversity Center that offers services to students that identify themselves as African American, Latino, LGBTQ, and International students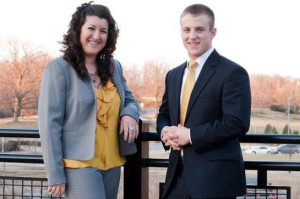 Presidential Candidate
Chaz Edwards- Junior English and communication major
Vice Presidential Candidate
Abby Gross- Senior respiratory therapy and health science major
STUDENT  INVOLVEMENT:
• Expand access to mid-term grades from only freshmen to every student
• Increase the amount and availability of learning assistance programs by working with the administration and the programs staff to increase their resources
• Increase course availability by advocating for increased support from Frankfort to provide the necessary funding
• Allow students to purchase a parking pass through their FAFSA refund before it is released, similar to the book advance
• Create a permanent position within Student Government for an international student representative
UNIVERSITY INITIATIVES:
• Create a University Diversity Center for the LGBTQ, African American, Latino, and International students/communities
• Work with Career Services to increase student awareness of internships and co-ops
• Increase Legacy Funding for student organizations
• Advocate for state funding of a new building on campus, the Health Innovations Center, which will serve as a new home for allied health and psychology fields
• Work to increase NKU's funding to equal other comparable Kentucky universities based on per-full time student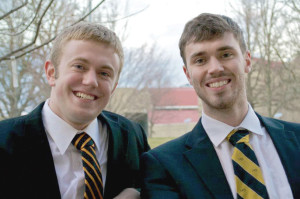 Presidential Candidate
Erik Pederson- Junior business and communication major
Vice Presidential Candidate
David Trump- Sophomore theatre major
STUDENT INVOLVEMENT:
• Make sure every student has access to mid-term grades, not only first year students
• Provide an open syllabus bank so students can know what their professors require of them before they ever apply for the class
• Create an A+ grade possibility so that students can achieve the grade they deserve and help improve their GPA for the better
• Achieve Academic Review Week, a week of study before finals week where professors cannot teach anything new or give any new projects- strictly for preparation for finals week
• Make the Rally for Higher Education bigger and better than ever before
UNIVERSITY INITIATIVES:
• Build a Diversity Center
• Fight for Upper Division Housing
• Showcase and encourage the efforts of campus beautification and campus branding
• Allow students to receive a Parking Pass Advance before their loans and grants are received
• Advocate for the Health Innovations Center
About the Contributor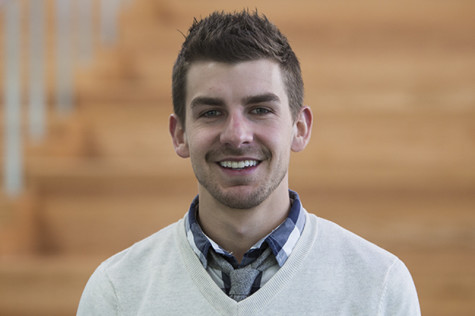 Kevin Schultz, Digital Projects Manager
Kevin Schultz is a senior with a double major in journalism and English at NKU where he has covered everything from administration and student government...