Chase gives students a chance to give back to law school
The Student Philanthropy Program at Chase Law School is holding a Monte Carlo night to raise money toward scholarships for students of the college.
Donors can decide where  their donations will go within Chase, said Barb Parrish, co-founder of the Student Philanthropy Program and coordinator of the Monte Carlo night. Students can choose to have their donation go toward scholarships or toward Chase's Pro Bono Services Program.
According to Parrish, last year's Student Philanthropy Day saw 46 student donors who raised a total of $680.
"Last year, we did a corn hole tournament and it started raining, so we had to move everything indoors. It was just a crazy day," said Parrish. "Because it rained, it definitely dwindled our participation rate, but so many students wanted our T-shirts that they came back after the event and made donations. Our goal for this year is to have 50 students show up at this event."
According to Parrish, everything for the event has been donated.
"Our alumni have stepped up and they sponsored each of the food tables, they sponsored our T-shirt costs, so 100 percent of every donation will go where the donor wants it," said Parrish. "That was definitely a goal of mine and we blew that one out of the park."
According to Dan Shephard, the founder of the Student Philanthropy Program, Student Philanthropy Day is meant to allow Chase students a chance to give back to their college.
"We want our students to learn that those who preceded them have contributed to their legal education," he said. "What better way to introduce that message while they are still students? We hope to foster a spirit of giving back before they graduate and join the alumni association."
The Monte Carlo night will be held on Mar. 1 from 3-7 p.m. in SU 109. A raffle will be held to give away prizes and whoever has the most chips at the end of the events will win a grand prize. There will be Blackjack, Texas Hold Em' and Roulette, and the minimum contribution of $10 will receive a T-shirt, sunglasses and food. The election results of Chase's Student Bar Association will also be announced during the event.
About the Contributor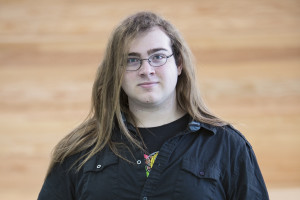 Richard Cracchiolo, Copy Editor
Richard Cracchiolo is a senior journalism and English double major at Northern Kentucky University. Richard has an interest in covering the administrative...