Intramural fields delayed until May, warmer weather to blame
When construction on the forthcoming intramural fields began they were expected to be completed by March; however, due to unexpected delays they won't be completed until May.
Due to high amounts of rain in the past two months, construction has not reached the goals it hoped to by this date, according to Rob Knarr, associate director of Construction Management. Most of the construction is ground work, so the wet grass and mud make it difficult for the construction to go on properly.
The placement of the future intramural fields also makes it difficult, because once the rain falls it flows down into the valley-like space. That rain then stays around longer, halting construction.
"Spring is always the time when the weather can be most unpredictable," said Knarr.
Even though the weather can be far more unpredictable in the coming season, Knarr is hopeful that construction will go on as planned and be completed by the end of May.
All the problems that could further occur will all be weather contingent; however, Knarr is sure they can prevent any other potential delays in the construction of the fields.
"We can't control the weather, but we know as long as the weather works with us more efficiently, we will definitely be done by the end of May," said Knarr.
As long as things go as planned, the field construction will not cause any extra complications with uses of the fields, other construction sites on campus or campus activity as a whole.
About the Contributor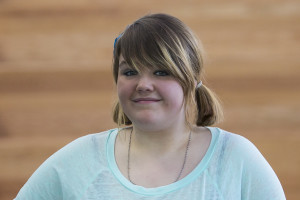 Nancy Curtis, Editor-in-Chief
Nancy is a senior pursuing a Bachelor's degree in journalism with a minor in popular culture. At The Northerner she formerly held the positions of staff...