Provost plans for transition into faculty
After nine years of service to Northern Kentucky University as vice president for academic affairs and provost, Gail Wells' 34-year journey at the university will come full circle.
NKU President Geoffrey Mearns announced via email on Jan. 31 that Wells will be resigning from her position at the end of this calendar year. Wells said this change will allow her to step into a faculty position, taking her back to the original position she held when first starting her career at NKU.
"The up-close and personal atmosphere and strong connection to the community is one of my favorite things about NKU," Wells said in reference to her excitement about getting back in the classroom. "I am looking forward to really getting up-close and personal again."
Wells has worked at NKU for the past 34 years and has held positions at almost every academic level including 14 years as a faculty member, six years as chair of the Department of Mathematics and Computer Science, five years as Dean of the College of Arts and Sciences and nine years in her current position.
As provost, Wells is in charge of all of the academics on campus, across all six colleges, including the library, registrar, information technology, enrollment and learning assistance. The provost title is commonly used interchangeably with "top academic official."
The country's average provost serves about four and a half years at their college or university, according to a study by the Council of Independent Colleges. Wells pointed out that her nine years of service is already twice that time, which is a reason she believes it is a pivotal time to find someone new to take her position.
In addition to her extended period of time served and her excitement with getting back in the classroom, Wells explained that now may be the last chance she will have to resign from her position before becoming too invested in the new strategic planning process for the university.
"We have begun an exciting strategic planning process designed to map our future and I believe it is critically important for the university to have a provost who can commit to the long-term implementation of the plan," she said.
Former NKU President James Votruba, who worked with Wells during eight out of the nine years she has served as vice president and provost, saluted Wells for her service to NKU.
"She has helped protect and enhance our academic core at a time when extremely difficult choices had to be made." Votruba said. "The most important thing anyone can say of a leader is that they left their institution stronger than when they arrived. This can certainly be said of Gail Wells."
After her last year as provost, Wells plans to take one year off. During this time, she plans to prepare for her return to the classroom and decide whether she would like to teach mathematics or computer technology.
An additional reason why now is the right time for "stepping up" is due to Wells approaching a time in her personal life where she would like to be able to spend more time on things such as hobbies and her family.
Wells has a daughter who lives in Paris, France with her family and a son who lives in northern California with his family. She has a total of three grandchildren.
In addition to spending more time with her family, Wells is also excited to get back to running and is looking forward to one day running the Paris Marathon.
Overall, Wells said this experience has been great and wants to give thanks to the countless people she has worked with.
"A true leader never accomplishes anything by themselves," she said. "We may have had ordinary resources, but together, we have done extraordinary things."
The search for Wells' successor has already begun, with President Mearns leading the assembly of a university-based search committee to work with a search firm to select the best candidate for the position.
Interviews for provost should start by the beginning of the fall semester, according to Wells, with the new provost set to take the position on Jan. 1, 2014.
"This should be a very attractive position," Wells said. "I think NKU's best years are yet to come."
About the Contributor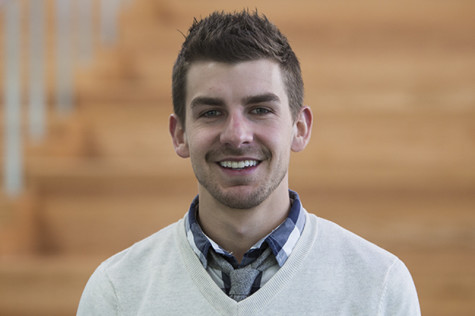 Kevin Schultz, Digital Projects Manager
Kevin Schultz is a senior with a double major in journalism and English at NKU where he has covered everything from administration and student government...