Being active is key in one-credit courses
The time we all look forward to, and sometimes dread, has been in full swing for weeks now—registering for classes. While we're all looking to take general education and major/minor courses we can't always get into everything we want. But there is an alternative kind of course to try out in your schedule this spring: activity courses.
Activity courses are not new to NKU, but many people don't know they exist. They are one-credit classes that run for eight weeks, and consist of learning and partaking in some sort of sport or physical activity.
"They're a great break from academic courses," said Lisa Schultz, academic coordinator in the Department of Kinesiology and Health.
In the course of your day you can get up and move, instead of sitting in a lecture hall for an hour. The courses provide a little extra action and physical activity to your day that you might not generally get.
"They can provide a boost to the mental block," said Hayley North, aquatics coordinator and volleyball professor. "The exercise in your daily routine helps with brain functions and time management skills."
For the spring semester there will be 11 courses offered ranging from karate to tennis and, for the more adventurous spirits, skiing and snowboarding. Just because they are sport activities doesn't mean you need to have any prior experience or knowledge.
"No experience needed," North said.
All the courses are beginning and introduction courses, meaning "you can go in knowing nothing" as Schultz said. So if you've never heard of a downward facing dog or your hand-eye coordination is awful you can enroll to learn the basic skills needed for each activity.
People with experience in the courses are encouraged to take the courses as well to improve their ability or just for fun, especially physical education majors, for whom they are elective courses.
One concern for many students with these courses is that some may require extra costs. For courses like volleyball or yoga, there is no extra cost for equipment. For tennis you are provided with rackets, and only need to buy a pack of tennis balls. With the other classes, like golf, it's suggested that if you aren't sure if you'll ever play again after the class, to try and find someone to borrow the equipment from. Students have enough to pay for so these courses attempt to avoid any unnecessary costs.
The department's hope is to get the word out about these courses to increase enrollment and provide new exciting courses in next year's schedules.
Whether you're looking for that extra credit hour to keep your schedule as a full-time student, you just want to improve your skills in some sport or you're looking to try something new and get a little extra exercise into your day, activity courses may be the type of class for you.
If you're interested in any activity courses and want some extra information on the specifics of all the courses provided, stop by AHC 104 (the Department of Kinesiology and Health) and talk to Lisa Schultz.
About the Contributor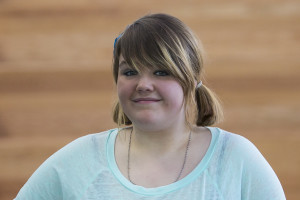 Nancy Curtis, Editor-in-Chief
Nancy is a senior pursuing a Bachelor's degree in journalism with a minor in popular culture. At The Northerner she formerly held the positions of staff...