Expanded meal plans could offer value, convenience
Groups of students can be seen gathered around the same tables in the Student Union every day. The students trickle in from classes around lunch time, pulling out brown paper bags, opening up plastic sandwich baggies, popping open bags of chips, peeling back containers of yogurt or fruit and twisting the cap of condensation-soaked water bottles.
These students celebrate the old fashioned trend of packed lunches, which is a trend that has made a comeback with the recent economic situation that has spread across the campus of Northern Kentucky University and the rest of the nation.
However, according to one NKU brown-bagger, Lauren Gabbard, packing lunch isn't necessarily the most convenient or affordable way to enjoy lunch. Gabbard, a junior political science major, said that sometimes even packing lunch can get expensive, and that taking the time to pack lunch in the morning isn't always how she would like to spend time when she could be doing other things such as studying for tests. Yet Gabbard admitted that buying lunch every day on campus can get to be too expensive for her budget.
Because of this, Gabbard said she would be open to other inexpensive and convenient means of obtaining meals on campus; one possible solution to this dilemma being commuter meal plans, packages which can be bought before or during the semester at NKU as a way to pay for food at different places on campus.
While there are three different available options for commuter meal plans, according to Student Government Association Legislative Liaison Chuck Rust, the current commuter meal plans "just don't cut it."
According to Rust, current commuter meal plans do not meet the needs of some students they are offered to. With 82-86 percent of NKU students being commuter students and each of them being on campus anywhere from two to five days per week, the average commuter would be eating up to about 80 times per semester. This is a lot more meals than the current number that the largest commuter meal plan offers, at just 35 meals per semester, plus flex spending.
To correct this problem, Rust presented a resolution to the rest of the NKU SGA recommending an expansion of the current offerings for the commuter meal plans to incorporate a larger number of meals to better meet the needs of the average NKU commuter student.
The resolution passed unanimously at the group's Nov. 26 meeting.
Rust admitted that an expanded commuter meal plan, via the passed resolution, could be just what NKU needs to give its large commuter population a better way to eat on campus. "It will save money and be more convenient," Rust said.
Andy Meeks, director of Business Operations and Auxiliary Services at NKU, has since read over the SGA resolution and discussed the expansion of commuter meal plans with NKU's food service provider, Chartwells.
Meeks said he has actually been discussing this issue with SGA for the past month. "We [Business Operations and Auxiliary Services and Chartwells] are already well down the road with coming up with ideas to share with SGA and interested commuters," Meeks said. "We have historically never sold a lot of commuter meal plans, but with the expansion of places to eat on campus such as the new Einstein Bros. Bagels… it may be a good time to push for this idea."
As far as the trend of packing lunch goes, Gabbard said that she, and many others she knows, will still continue the routine of brown-bagging lunch, at least until some changes occur that could make commuter meal plans more of a standard, convenient way for NKU's large commuter population to enjoy their lunch on campus.
Commuters interested in ordering commuter meal plans, or who are looking for more information on the issue, can look at available dining options at NKU Dining's website.
According to Meeks, there should be some response by Business Operations and Auxiliary Services and Chartwells to the resolution by the spring semester of 2013.
About the Contributor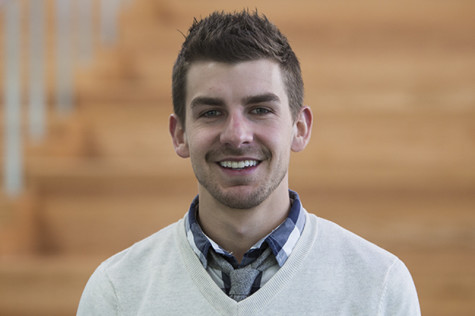 Kevin Schultz, Digital Projects Manager
Kevin Schultz is a senior with a double major in journalism and English at NKU where he has covered everything from administration and student government...