Open forum sessions on the way
The Student Government Association unanimously passed a resolution presented by Sen. Ashley Hyden which recommended the university hold two open sessions for the discussion of financial aid information.
The resolution was passed at the Nov. 5 meeting where Hyden gave her second reading of the recommendation. "Students would greatly benefit from a forum like this," Hyden stated in her reading, "increasing student success and understanding of financial aid, registrar and bursar operations."
The meetings are needed, according to Interim Director of the One-Stop Center Robin Jones, because there were 7,408 calls fielded to financial aid, registrar and bursar offices within the first three weeks of the Fall 2012 semester.
Jones said holding such open sessions could alleviate the workload to the given offices and therefore allow the offices to be more efficient.
And while the construction of the new One-Stop Center, which will be located in the new Student Success Center, will give students another place to ask questions related to these departments, Hyden believes the center will not eliminate all of the issues with student financial aid understanding. Some students are not yet well enough informed in the area to understand how all of the processes work.
"A lot of students have trouble asking the right questions when going to these departments," Hyden said. "They are not asking the right questions pertaining to the information that they really need."
According to the university website, students are given a presentation on the different aspects to financial aid processes, the bursar and the registrar, at the New Student Orientation that every student mandatorily attends prior to their freshman year at Northern Kentucky University.
According to SGA President Erik Pederson; however, the presentations at orientations are not enough to ensure that all students can get the questions they have about financial aid answered.
"There is a lot of information thrown at you during orientation," Pederson said, "and it becomes very difficult to effectively digest it all."
University 101 professor and Kentucky Board of Education Member, Leo Calderon, supported Hyden's idea for the resolution. Calderon stated that the establishment of such sessions for students would be "greatly beneficial" to student success, when asked for commentary during Hyden's resolution construction process.
According to Hyden, these open sessions will occur in a space such as the Student Union Ballroom and will be a mixture of a question-and-answer and an informational style meeting. The sessions are planned to take place once in the fall and once in the spring.
About the Contributor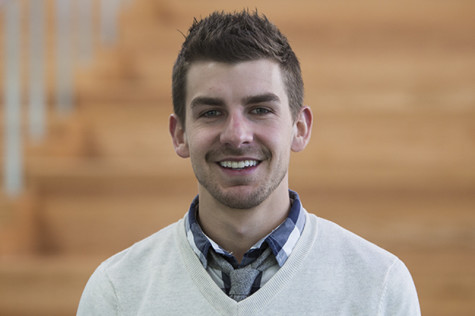 Kevin Schultz, Digital Projects Manager
Kevin Schultz is a senior with a double major in journalism and English at NKU where he has covered everything from administration and student government...