Student organization campaigns for Romney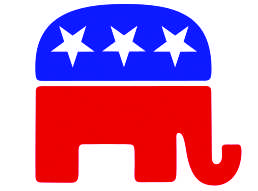 During this election year one student organization, College Republicans, is actively campaigning for 2012 presidential nominee Mitt Romney, but also focusing on getting students to vote, regardless of the candidate.
College Republicans are collaborating with the Scripps Howard Center for Civic Engagement by hosting a voter registration drive Sept. 17-21 in the Student Union lobby. The event's purpose is to connect with students about civic engagement and the importance of voting. At the drive, students will also be able to register to vote.
The organization is pushing to educate voters for the upcoming presidential election as well.
"The majority of college students are not as informed about politics as they should be, especially during this very critical election," the organization's Vice President Leslie Reynolds said.
College Republicans' mission is "to promote conservative ideals on campus and in the surrounding community," which serves to inform the student body.
"This is a very important election, the focus is regarding the question: Is government getting too big? People need to know the issues," President Elizabeth Hamad said.
On Sept. 8 the organization participated in the the Buckeye Blitz, organized by the Romney campaign, at the Lorain County Victory Center in Avon Lake, Ohio. Members went door to door asking residents about their opinions of the election and their stance on issues, like health care and the economy.
"The difference between President Obama and Mitt Romney is that Obama's policies agree with making people dependent on government for every need. Romney's policies agree with empowering the individual and getting people back to work," Hamad said.
College Republicans accept new members throughout the year. Meetings are every Wednesday at 1 p.m. in SU 325. For further information contact hamade1@nku.edu.