A look back at student government's work
A week off for SGA, due to the Labor Day holiday, has meant a week away from student government business for the rest of the NKU community, leaving time to reflect on some of the influential changes that SGA has made on the lives of NKU students, faculty, administrators and surrounding residents.
Student Government Association has been an organization at Northern Kentucky University for over 40 years with the aim, according to the organization's website, "to continuously improve NKU and to develop all students as responsible and involved members and leaders of the Greater Cincinnati area."
SGA has made many attempts to improve things on campus with an aim to help the student life at NKU via proposals of resolutions, group rallies, surveys, community outreach and more.
Some of the attempts from SGA that have proved successful are the extension of library hours at Steely Library, the large turnout at the Rally for Higher Education in Frankfort last spring and the building of the James C. and Rachel M. Votruba Student Union.
A chronological listing and explanation of more of SGA's successes at NKU can be found on the timeline below. While SGA has had many ideas on ways to improve campus, not all are able to be put into effect, due to the need of approval from higher authority.
Timeline:
SGA resolution (passed in spring 2003) leading to the eventual construction of the Student Union (finished spring 2008).
SGA resolution (passed in 2011-2012) leading to the eventual renaming of the Student Union to the James C. and Rachel M. Votruba Student Union (put into place in spring 2012).
SGA led a three bus caravan of NKU students representing the highest student turnout of any higher education institution to Frankfort's Rally for Higher Education to take a stand against budget cuts toward higher education institutions and to educate students on how state budget cuts affect them (in spring, February, 2012).
SGA resolution (passed in 2009-2010) leading to design plans for a renovated Campus Recreation Center and intramural field complex (plans released in fall 2012).
SGA resolutions (passed in 2010-2011) leading to the extension of Steely Library hours from opening at 8 a.m. to 7:30 a.m. Monday through Friday (put into place April 1, 2011).
SGA resolution (passed in 2011-2012) leading to the option to view midterm grades for all students.
SGA resolution (passed in 2011- 2012) leading to the installation of a wireless printing area which will potentially be located in the newly constructed Student Success Center (when construction comes to a close in spring 2013).
SGA proposed the idea (in 2011-2012) and held a contest for a new All Card design leading to the implementation of the newly designed All Card at NKU, starting with the class of 2016 (summer/fall 2012).
About the Contributor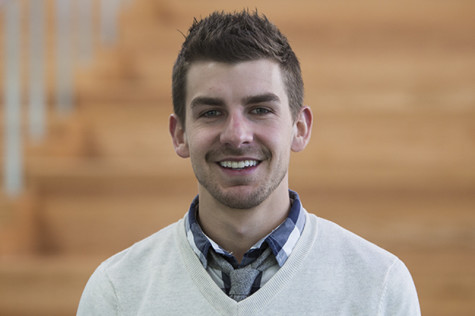 Kevin Schultz, Digital Projects Manager
Kevin Schultz is a senior with a double major in journalism and English at NKU where he has covered everything from administration and student government...