Campus Rec Fee: Where will your money go?
Hang on for a minute...we're trying to find some more stories you might like.
Many Northern Kentucky University students stopped during their routine walks through the Student Union last week, joining others gathered around a group of signs that revealed the preliminary plans for the upcoming renovation of the Campus Recreation Center and Campus Recreation Field Complex.
The designs were first presented by Director of Campus Recreation Matt Hackett to Northern Kentucky University's Student Government Association, who were some of the first students to see the designs during their Aug. 20 meeting
Hackett is excited about the plans for the new CRC. "This will transform the outside of the building and make the existing interior a totally different place," he said.
The designs for the new center include a new pool area with a recreational pool, a regulation-size lap pool, a 40-person hot tub and an outdoor deck.
According to Hackett, other changes to the CRC will include an expansion of the weightlifting and cardio area from a 5,000 square feet to 17,000 square feet, the addition of two group fitness areas, a wall-mounted projection screen, indoor rock wall, additional locker room space and an overall revamp of the entire layout of the current facility. These changes will introduce a more open and welcoming floor plan with added social space, according to Hackett.
The building is also targeted to achieve the Leadership in Energy and Environmental Design (LEED) Silver certification, Hackett said. This means that the building will meet many of the same specifications as recently built Griffin Hall and will be another attempt at NKU's developing trend in earth friendly building design.
The idea for the new CRC and Campus Recreation Field Complex originated from SGA, which made multiple attempts in previous years for a new CRC and intramural field area. After the idea for these plans were passed as a SGA resolution in 2011, money was needed to pay for renovations.
Due to this need students across campus noticed a $96 "Fall 2012-2013 SGA Campus Rec Fee" when looking at Biller-Direct on their MyNKU accounts. This addition to each student's account will go towards the $40 million cost of the new CRC and field complex.
According to SGA members, the initial response to the added fee was not very positive. However, after displaying the preliminary design plans in the Student Union, there was a more positive reaction as to exactly where all of this money is going.
"The plans look nice," said junior NKU student Monica Hannan. "We would all pay the same amount of money to go to another gym anyways. It just sucks that most of us won't get to use it in our remaining time at the university."
According to Dean of Students Jeffrey Waple, the plans for the renovation of the CRC will be finalized sometime this fall, with construction set to commence sometime around two years after the preliminary designs have been finalized and passed.
Accompanying plans for a newly renovated CRC were plans for a renovated Campus Recreation Field Complex, which is currently located behind the on-campus dorms. The plans for this renovation are already finalized, according to Waple, who also said that the renovation could be completed by March or April 2013.
The new outdoor complex will include a complete reconstruction of the current fields, a clubhouse and new lighting for use during nighttime hours.
SGA's requests throughout the past several semesters for a new or renovated Campus Recreation Center are linked to the ever-growing student population of NKU and their attempt to increase the size of buildings at NKU in order to meet the needs of all students.
Hackett said the CRC was used over 113,000 times last school year with 7,024 students showing involvement in the center. The amount of students using the facilities is only expected to increase. "I think they are going to be heavily used by students and student organizations," Hackett said. "And students could be stepping out onto the new intramural fields as early as this spring."

About the Writer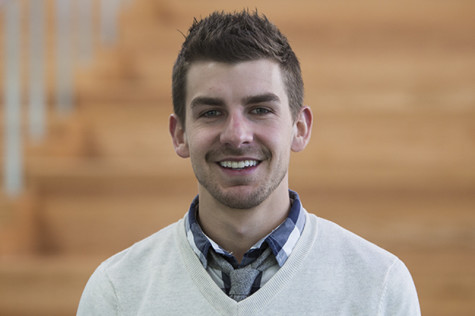 Kevin Schultz, Digital Projects Manager
Kevin Schultz is a senior with a double major in journalism and English at NKU where he has covered everything from administration and student government...