Students fighting to keep federal financial aid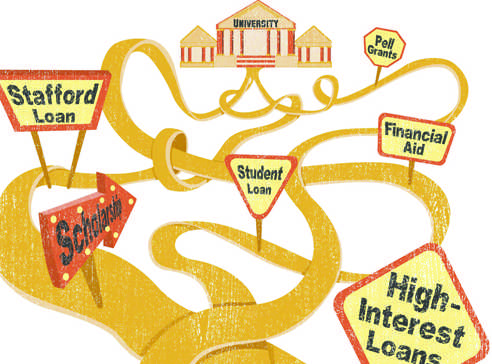 On Nov. 29, student body president Dustin Robinson sent an email to Northern Kentucky University students requesting solidarity. Robinson championed for students to sign a petition posted on the Student Aid Alliance website.
The Student Aid Alliance was formed in 2007 and is composed of 75 higher education institutions. Alliance's goal is to reach out to our government to inform them of the continuing need for federal aid for students. According to the website, the Student Aid Alliance supports "Pell Grants, the campus-based programs (Supplemental Educational Opportunity Grants [SEOG], Federal Work-Study, and Perkins Loans), Leveraging Educational Assistance Partnerships (LEAP), Federal Student Loans, Federal TRIO programs, GEAR UP, and graduate programs."
According to Robinson, "[a]t NKU alone, there are 5,300 students (about 34% of NKU enrollment) who rely on Pell Grants."
"Most of the way that I actually pay for college is through grants, because I'm in foster care. So whatever grants I get, that's less money the state has to pay for me to go to college," said Michael Welsch, a freshman mechanical engineering major. Welsch signed the petition after a friend sent him the link urging him to sign.
In the article, "Loan Changes, Sans Congress," by Libby A. Nelson published on Oct. 26, "President Obama today will announce a plan to consolidate federal student loans for millions of borrowers and expand income-based repayment for current students."
According to a press release sent by the White House Office of Communications on Dec. 5, president Obama met with "White House senior officials, Secretary of Education Arne Duncan and a dozen college presidents and higher education thought leaders from across the country" to participate in a roundtable discussion of how to lower the price of higher education while simultaneously raising the quality.
Robinson said that while it is too late in the semester to start large nationwide initiatives for federal funding from NKU, both he and the Student Government Association have plans for action at the state level.
Robinson mentioned that he would like to start a petition similar to the Student Aid Alliances; but it would happen on a state level, since the bulk of the university budget is allocated by the state. He also mentioned that there is a Rally for Higher Education taking place on Feb. 7 in Frankfort.
According to Financial Aid's Common Data Set statistics from 2009 to 2010, there were 9,930 full-time undergraduate students that were degree-seeking in 2010. Of that 9,930 applicants, 7,451 applied for need-based financial aid. Of that number, 5,965 were qualified to receive financial need.
Olaniyi Zainabu, a junior communications major, said that even if the changes to federal funding did not affect her, she still sees the importance it holds to other students.
"Anything we can do to save [federal funding] now is going to be beneficial in the long-run," Zainabu said.