Professor by day, MLB by night
Northern Kentucky University education professor Doug Feldmann has the kind of life outside of the classroom most baseball fans dream about. Feldmann has served on the Cincinnati Reds staff as a part-time scout and currently fulfills the role as a data caster for Major League Baseball's website.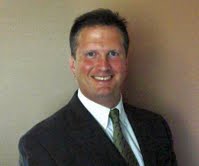 The professor has also written several books on historic teams from the National League Central Division, including the 1934 St. Louis Cardinals, 1935 Chicago Cubs, 1967-1968 St. Louis Cardinals, 1969 Chicago Cubs, 1969-1975 St. Louis Cardinals, 1985 St. Louis Cardinals and the 1976 Cincinnati Reds.
Feldmann was exposed to multiple teams as a child. Feldmann grew up on the north side of Chicago as a Cubs fan. His dad grew up in southern Illinois as a Cardinal fan, and his dad played in the minor leagues for the Cubs and the White Sox.
The Reds didn't enter Feldmann's realm of interest until much later in his career. He started work as a baseball scout for the San Diego Padres after his college baseball coach at Northern Illinois University helped him land the job. He scavenged various prospect players for the Padres until he moved on to the Seattle Mariners club and then to the Reds in 2003.
"In 2003, after working for San Diego and Seattle, I began work as a part-time scout for the Cincinnati Reds on the Mississippi Gulf Coast," Feldmann said.
Feldmann said his job duties for the Reds included helping the full time scouts cover the immense amount of territory. He said the part-time scouts help cover games the "full-timers" can't attend in at least three or four states.
According to Feldmann, when he received a position at NKU's College of Education, he shortly realized his professional career came before baseball. This forced the professor to quietly leave his position as a part-time scout for the time being.
"My teaching, research and service at NKU are my number-one priorities," Feldmann said. "When spring arrives, I am excited to spend my extra time with my baseball pursuits, as [time] allows."
Feldmann said he has concentrated on other pursuits outside of teaching, such as working for Major League Baseball entering play-by-play simulations for the Gameday application. Gameday is an app that allows users to watch live datacasts of every MLB game.
Feldmann has fostered new ties outside of the university with the city of Cincinnati and with the Reds. Feldmann's also works with the local community by coordinating civics education projects in Cincinnati-area schools such as the Urban Education Resource Center and serves as current president of the Midwestern Educational Research Association.