Pulizter winner speaks to NKU
José Galvez, the first Mexican-American to win the Pulitzer Prize, visited Northern Kentucky University Oct. 6 to celebrate Hispanic Heritage Month.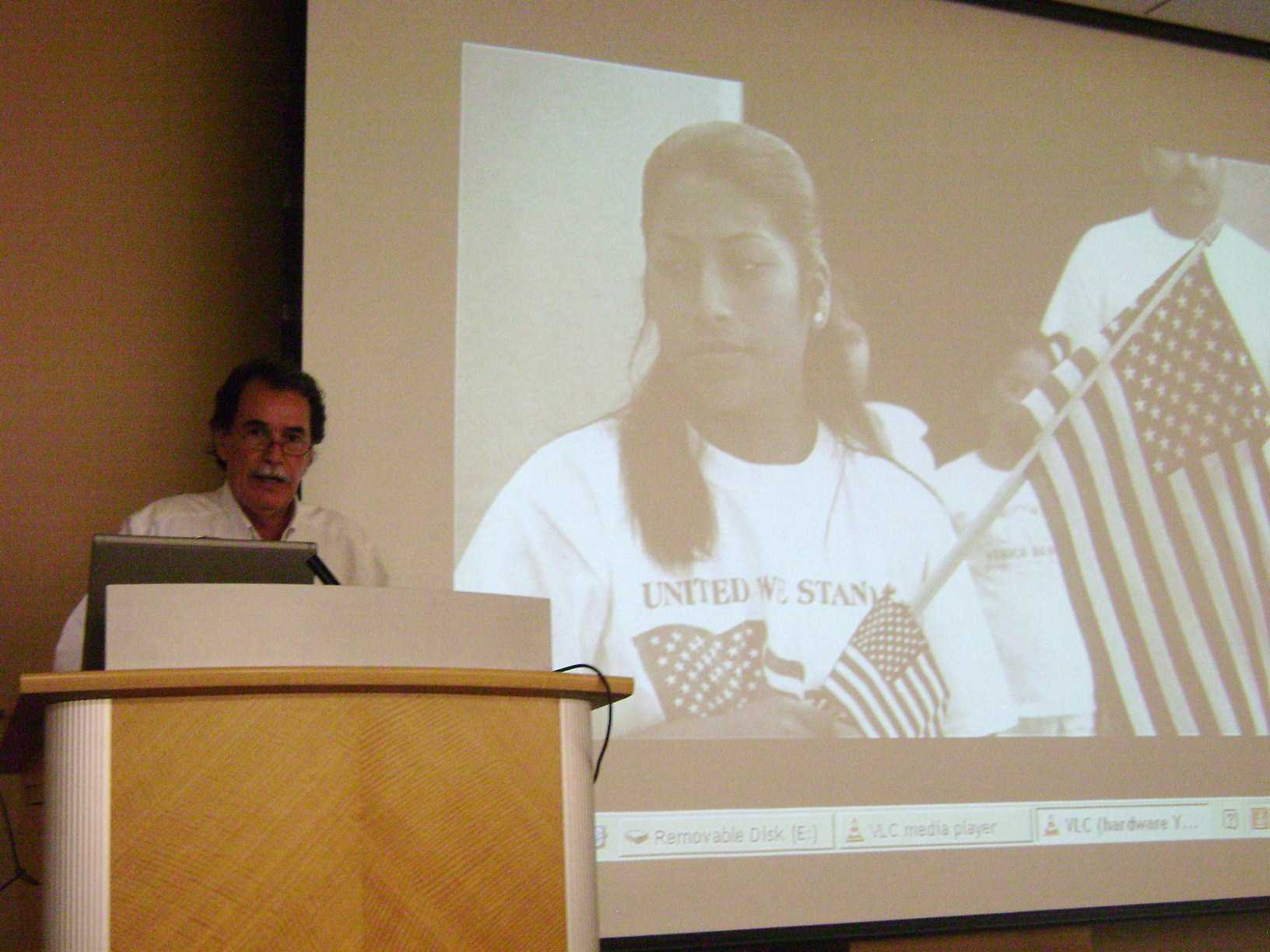 "I photograph people who I consider live a beautiful life," Galvez said. "Latinos and non-Latinos, we are all alike. We just want to raise our children, be safe and be respected. We go to church, we have picnics, we cry and we laugh."
Galvez was on a team of reporters and photographers that won a Pulitzer Prize in 1984 for a series on Latino life in southern California. He has published four books: "Vatos," "Beloved Land," "Americanos" and his most recent, "Shine," which focuses on his personal life.
Galvez gave the keynote address in Steely Library 102, where over 30 students attended the event. Galvez captivated students with some of his most famous pictures and his stories.
"The picture that struck me the most was 'The Quinceñera,'" Asael Carrizales, an undeclared freshman, said. "Even though you don't really know the story behind the pictures, as a Latino, you know what is going on. You can relate to them. He was great."
Galvez was born into a poor family in Barrio Hollywood, a Spanish-speaking community in Tucson, Ariz. He lived in a one-bedroom house with his grandparents. He started working in his youth shining shoes for a nickel.
His father died when he was 12 years old, and even though his mother and family didn't support his education, he went to college and became a photojournalist.
"I like to take pictures in black and white, because that way you focus on the people's struggles," Galvez said. He described his technique of taking pictures as "organic."
Galvez is one of the few photographers who took pictures of civil rights activist and co-founder of the National Farm Workers Association Cesar Chavez, and he said it is sad how society doesn't know who Chavez is and that society often confuses him with Julio Cesar Chavez, the boxer.
"Galvez is an American icon," Director of Latino Student Affairs Leo Calderon said. "It was a privilege to have him on campus."
Currently, Galvez travels around the United States sharing his story, selling his books and recording Latino people's way of life.
Galvez's visit to NKU lasted two days, and he was accompanied by his wife Annie and son Nicholas.