Remember the important academic dates
Every new semester has important dates that successful students need to be aware of in order to complete their education without any mishaps. Dropping classes is a part of everyday life for college students, but knowing the best time to drop those classes can help your transcript and your wallet. The tuition due date at Northern Kentucky University for the spring semester has already passed and classes have begun, but there are still more dates of which students need to be aware. Students who did not register for classes by Jan. 10 will be assessed a $25 late registration fee.
Be sure to check your NKU e-mail account because all monthly account statements will be sent to students through their NKU e-mail accounts.
Students can pay their tuition online on the Biller Direct tab at myNKU. Credit card payments will be charged a $15 service fee.
Students can also mail their tuition to the Bursar's office using a check or money order. The student's name and myNKU identification number need to be in the memo section.
Students can also pay in cash, check or money order in person on the second floor of the Lucas Administration Building at the Bursar Operations. Hours of operation are Monday and Thursday 8:15 a.m.-6 p.m. and Tuesday, Wednesday and Friday 8:15 a.m.- 4:30 p.m.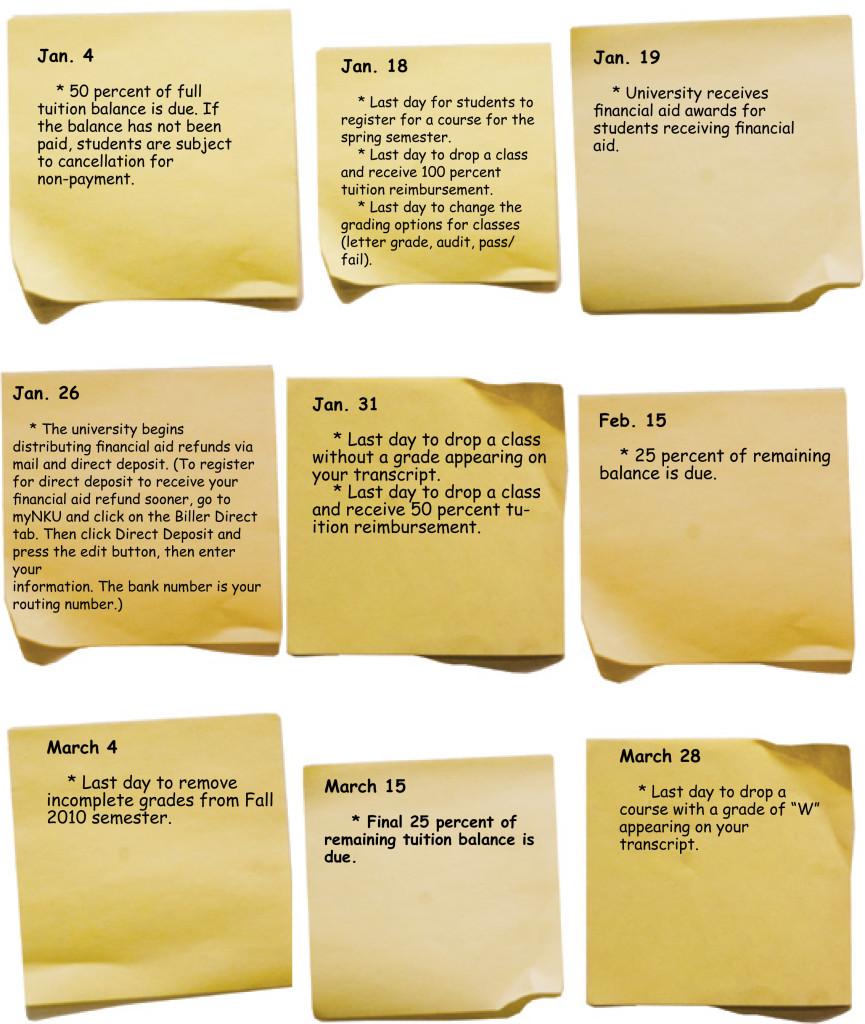 Photo Illustration by Karli Wood
Tuition for the spring semester was due on Jan. 4, and those students who have not paid yet will be charged a $50 payment plan fee and will be placed on an installment plan. Along with the payment plan fee, students will be charged a 1.25 percent account maintenance fee each month. This installment plan allows students that are unable to pay the tuition in full to pay in sections.
Students receiving financial aid will not be charged any late fees for lack of payment by certain due dates. The Bursar's Office is able to predict students' financial aid rewards and is applied to the student's bill.

Story by Matthew Brewer