Pedestrian 'thrown into air' after being struck in crosswalk, police say
A pedestrian "flew through the air" after being struck in a crosswalk by a speeding vehicle at Northern Kentucky University earlier this week, according to an NKU police report.
A car driven by Kelly Schneider struck Rebecca Webster in the crosswalk on Kenton Drive in front of Norse Commons around 7 p.m. on Tuesday, Nov. 16. Webster was injured and was transported to University Hospital in Cincinnati by ambulance. Her observable injuries included a laceration to the face and she complained of severe pain in both legs, according to the police report.
Schneider told police that Webster "darted out" in front of her vehicle. A witness, who said she was driving the opposite direction and yielded to Webster in the crosswalk, also told officers that Schenider "drove at a continual speed" towards the crosswalk before she saw Webster airborne from the impact.
A police accident reconstructionist determined that Schneider was driving five to 10 miles per hour over the posted speed limit. It was raining and dark at the time of the crash. According to the report, Schneider failed to yield the right of way.
Schneider's vehicle suffered damage as well. Photographs taken by police at the scene show significant damage to the windshield. Schneider and her passenger were not taken to the hospital.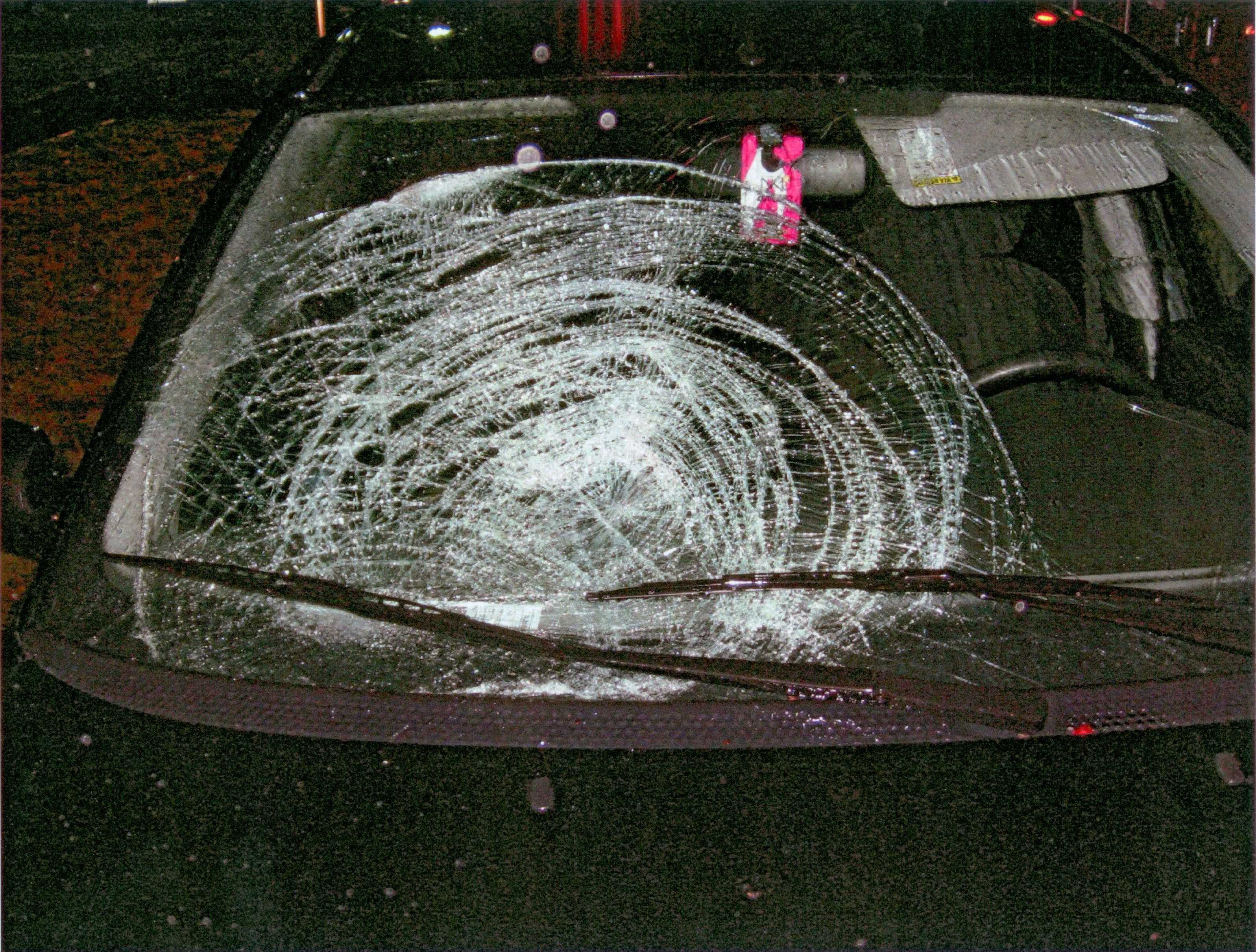 There is no mention of traffic citations. NKU Police were not immediately available for comment.
Copy of the Police Report

Story by Jesse Call