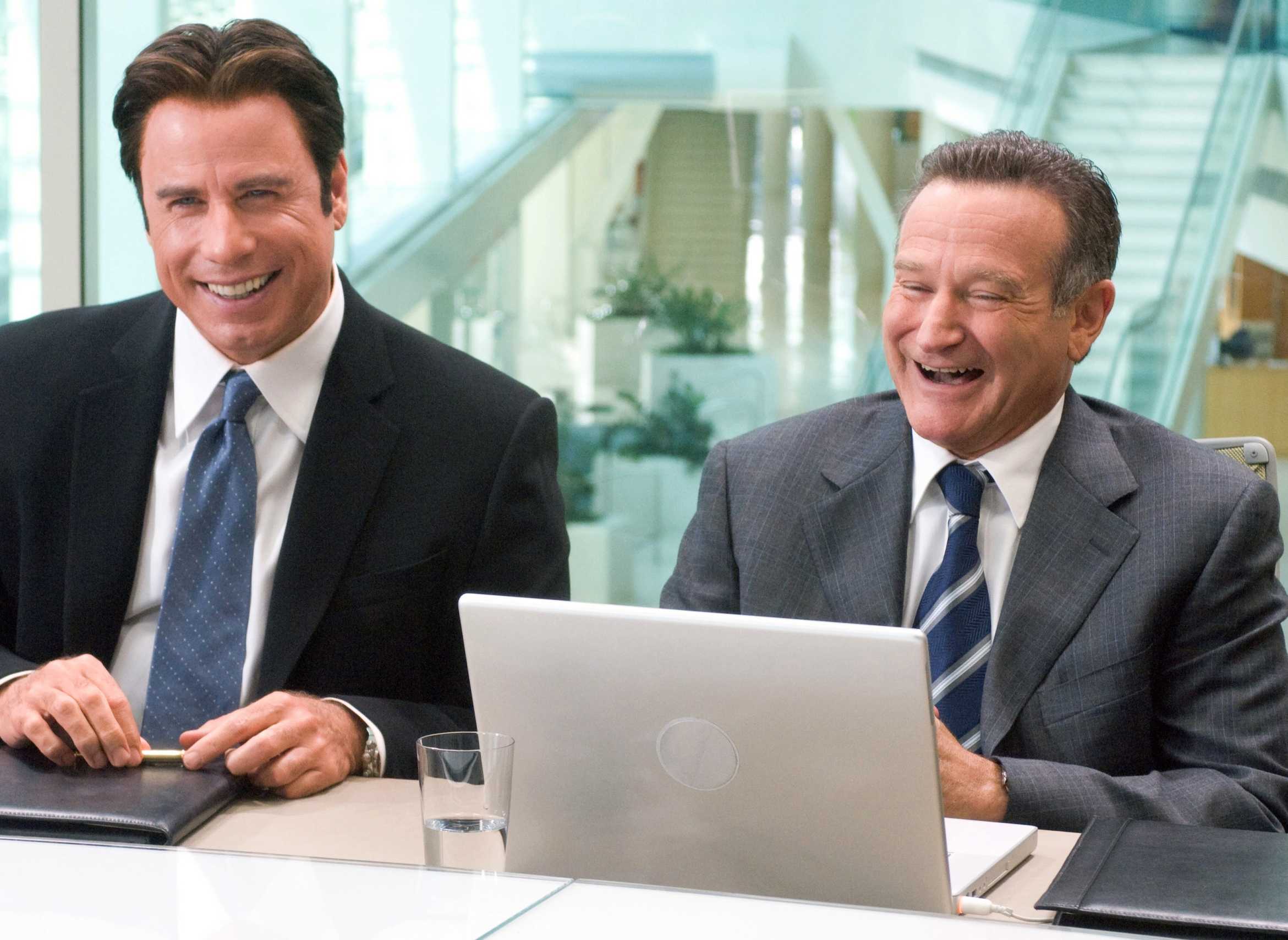 (Ron Phillips/Courtesy Disney/MCT)
Robin Williams and John Travolta star as two best buds living life on their own and trying to make it big. Things begin to change when an old love of Williams' shows up with twins who just happen to belong to him too. The idea is fun and it's definitely a cute film with some humorous moments, but overall the storyline is fairly predictable and has too much of a happily-ever-after ending.
With a mishap involving their medicine, Travolta and Williams are put through some amusing physical comedy at a grief group and on the golf course. This was definitely the one laugh out loud moment of the film that made it worthwhile to see.
Kelly Preston was a bumbling mom who didn't add much to the film overall, as she was away for most of it so that dear old dad could experience the joy of kids alone. As for the children, they definitely did a good job and it was nice to see Ella Bleu Travolta acting alongside her parents in her first acting role.
Old Dogs is full of comedic guest stars, if only they were on screen for a little bit longer, such as Justin Long, Matt Dillon, and even the late Bernie Mac. Seth Green did get more screen time and stars in one of the other funny moments as he sings in the zoo.
This is a cute film that families are sure to enjoy because of its mix of actors and sometimes slapstick humor, but overall, you're not getting anything really new.
Grade: C