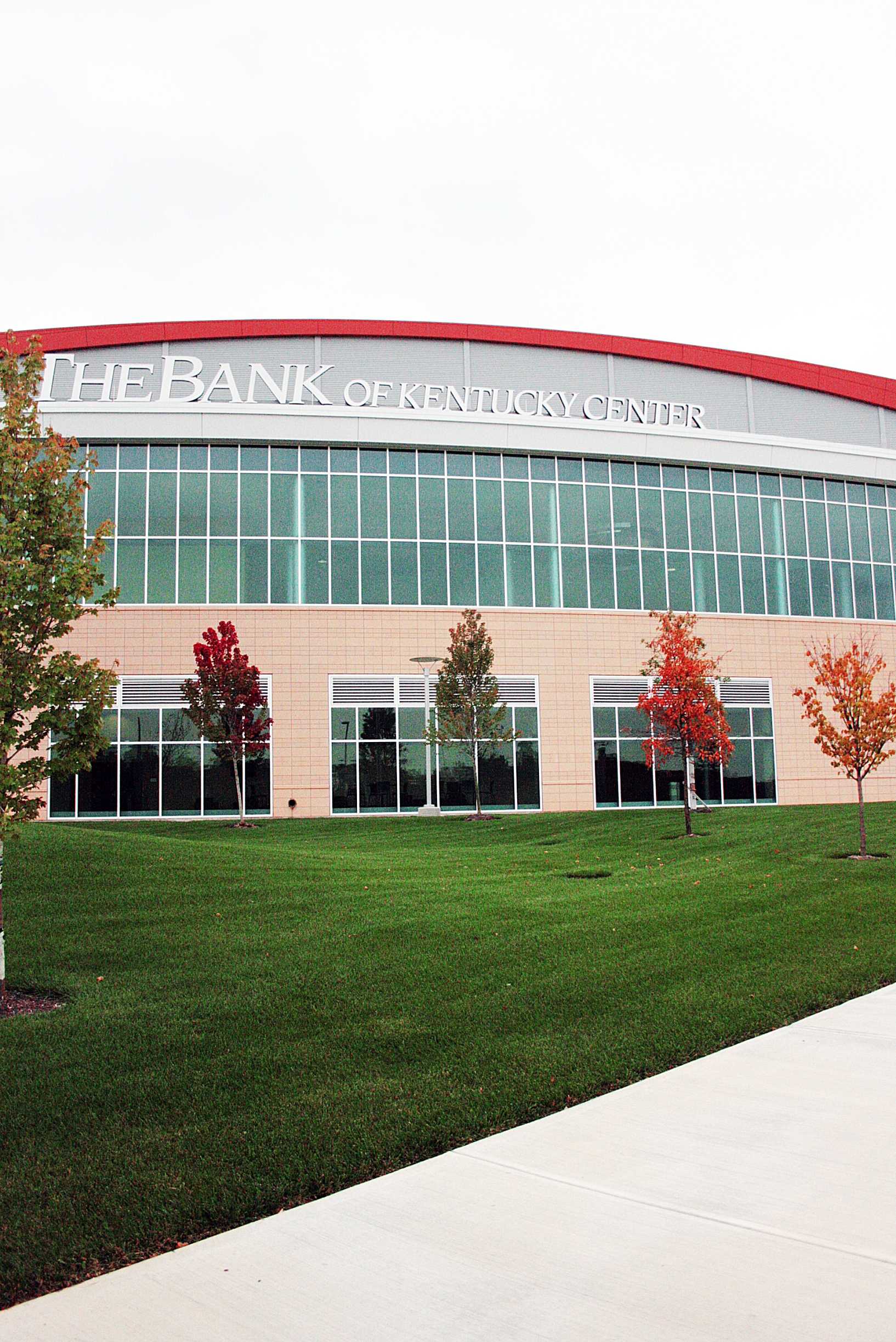 Charlotte Etherton/Photo Editor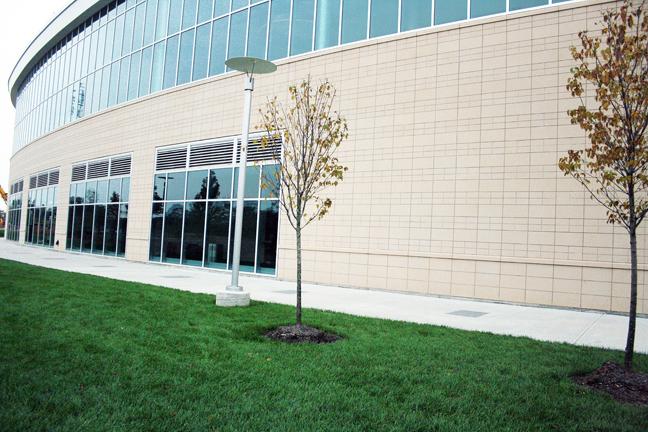 Charlotte Etherton/Photo Editor
Dance shows, American Idol winners, rock groups, comedians and the wiggles – all of these acts have visited the Bank of Kentucky Center (BOKC).' The newest addition to Northern Kentucky University has added a new level of entertainment to NKU that students could only get if they went to Cincinnati or US Bank Arena. And as the the arena turns one year old, questions arise as to whose arena the BOKC really is.
'
Too Much Variety?
'
'My family went to the dinosaur show at the BOKC – it was great,' senior middle school education major Donna Muchmore, 45, said. 'I think the BOKC was a nice addition to NKU's campus. It gives students additional job opportunities and it attracts some of the smaller performing art shows.'
But as Molly Pascucci pointed out, the BOKC doesn't have a single, exclusive target market.
'We don't target specific groups,' said Pascucci, general manager at the BOKC. 'It's more of what is touring, what you think is going to sell in your market and what is a viable option for your building.'
She added that NKU students 'are a part of the target audience for the BOKC, but not the sole target.'
'The goal of the building is to target all demographics and audiences, so you want every aspect to be fulfilled not just solely 18 to 24, it should be variety,' said Pascucci. ' 'Because if you want to create the relationships and the memorable experiences and people to have that attachment to the building, you have to broaden what you bring. ' To broaden the audience that is coming through the building.'
Pascucci added that another goal of the BOKC is' 'to reach all avenues of the community, meaning not just the students, but the faculty members, the community members.'
'Everybody has a different opinion of what is deemed entertainment,' Pascucci said.
Some BOKC atendees like that the venue brings a mixed bag of acts.
'Variety in acts is a good thing, if they (the BOKC) target only college students, that is what they are going to get," NKU accounting office employee Kim Sanders, 49, said.' 'With variety young and old people can enjoy the BOKC. And therefore, I think, the BOKC will be more successful.'
Others think it's missing the mark on what kind of acts it brings to the campus.
'
'It seems like they are similar to US Bank Arena. They are on NKU's campus but the acts are for every age group,' said Madeline McSayles, 41, senior liberal arts major.' 'I think it's great to have on campus, but they need to gear acts more for students' age groups.'
While the BOKC has brought in a number of high profile acts like Carrie Underwoood and Jeff Dunham, none were bigger than Jay-Z, who performed at the arena on Oct. 10. It was the BOKC's quickest selling show and according to Pascucci, was the arenas first sellout. But despite the overwhelming popularity of the show, the fact remains that it took a year for the BOKC to sellout a show. This can be due to number of things – the economic downturn is having an effect on unnecessary expenditures like concerts and comedy tours and/or the BOKC hasn't brought in a large number of acts in it's first year.
'I don't think you can compare apples to apples in another arena,' Pascucci said. 'I mean you could take the Cintas Center for example, how many events do they have a year? ' If you want to use an example of another arena on a campus.
'We look it from this buildings perspective is this buildings goal is to ' continually grow the operation
and I think we are increasingly getting better and we'll grow over time.'
What's in it for the students?
Despite qualms over who the acts at the BOKC caters to, Pascucci highlighted it's positive impact on NKU.
'I think it has had a positive impact,'said Pascucci. ' 'It's creating entertainment for them that's close by and hopefully reasonably priced. ' It has created part time opportunities, internships for students in Marketing and Sports Management. ' We have full time team members over here who are NKU graduates. ' Who've either interned or who have graduated in years past that we've brought them back.'
To help make it easier for college students to afford, the APB offers discount tickets exclusively to them.
'We sell discount tickets as a way for students to take advantage of the entertainment at the BOKC that otherwise they may be unable to afford,' said Josh Gruenke, the advisor of the Activities Programming Board (APB). 'We usually buy $3,000 worth of tickets when we purchase. ' We get the tickets through the BOKC just like anyone else would, we just put in an order in advance.'
But even Gruenke doesn't know if the APB will be able to continue its discount-disbursing ways.
'
'There is no decision on if this program will continue, we cannot afford to purchase tickets for every show, so it depends on budget, price and student enthusiasm for the programming offered,' Gruenke said.
What takes precedence?
When it comes to asking NKU sporting teams to leave their arena in order to make room for an act, Pascucci doesn't necessarily think it is ok, but it is something the BOKC tries to coordinate amongst the departments.
As far as which takes precedence, NKU sporting teams or the acts that have been invited to the BOKC, Pascucci said,'We collectively sit down as a team and try and figure out departmentally what to do. Ultimately this is NKU's building.'
'