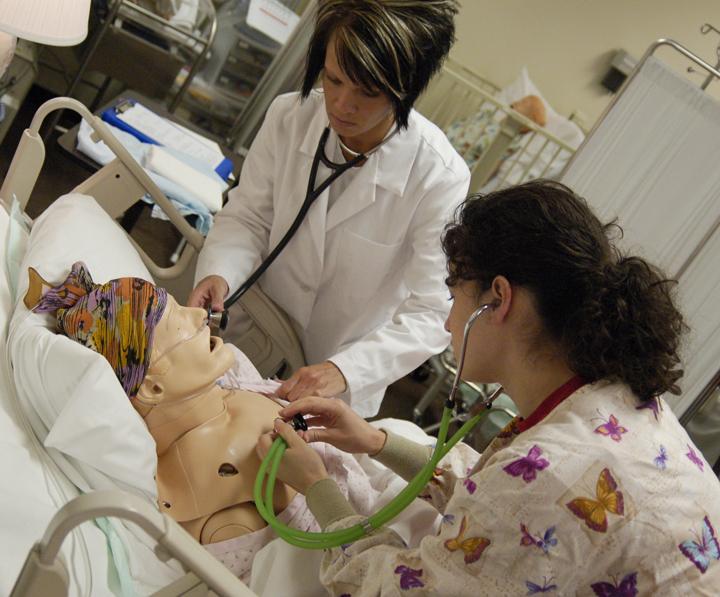 The Northerner
With the semester winding down, the Northern Kentucky University Nursing Program will have to face the Kentucky Board of Nursing to discuss the status of the program.
Denise Robinson, the chair for the school of nursing feels that the program 'can't change overnight.'
'When we developed the nursing program, we had a testing system that would allow students to test out early,' Robinson said.
NCLEX was a program that the university put together to allow the strong nursing students to test out early and receive an associate's degree, moving onto the workforce.
'We felt that those students that were performing well could go and exit out and the weaker students stay for the bachelor's degree,' Robinson said.
Since the students tested out early, that caused the passing rate of students in the program to split up and not count the ones that tested out early.
'(NKU) stopped the NCLEX program in May 2008,' Robinson said.
'The passing rate of our students only included the ones that were staying for the four years,' Robinson said. 'Overall with both groups of students it was a 91 percent passing rate in 2004.'
One struggle in the passing rate is due to the rising difficulty in testing.
'The test is getting more difficult,' Robinson said. 'It is a computer adaptive test of 75-200 questions. The difficulty of test depends on how you answer. The more you answer wrong the more questions you take.'
According to Kentucky Board of Nursing, university programs that do not passAccording to Kentucky Board of Nursing, if university programs do not pass 85 percent of students in three consecutive years, the nursing administrator and the head of the governing institution will appear in front of the board that show a cause of continuing the program.
Robinson feels that the board knows the nursing program is doing good things.
'Things just don't turn overnight,' she said. 'You start at the beginning and there isn't an overnight change.'
The university has begun making strides to improve the program with supplemental communities.
'The program uses high fidelity simulators (HFS), that talk, blink and breath, they're unbelievable,' Robinson said. 'They function as patients and allow the students to go in and take care of them with case scenarios.'
Robinson said that these case scenarios are 'real-world' cases and if the student makes a wrong decision, the HFS will die.
'We are implementing these into the curriculum,' she said. 'The students have to use critical thinking in these situations.'
Robinson will meet with the Kentucky Board of Nursing sometime in June or September.
'(The program) is in no danger of losing nursing,' she said.