Women moves into first place tie with Parkside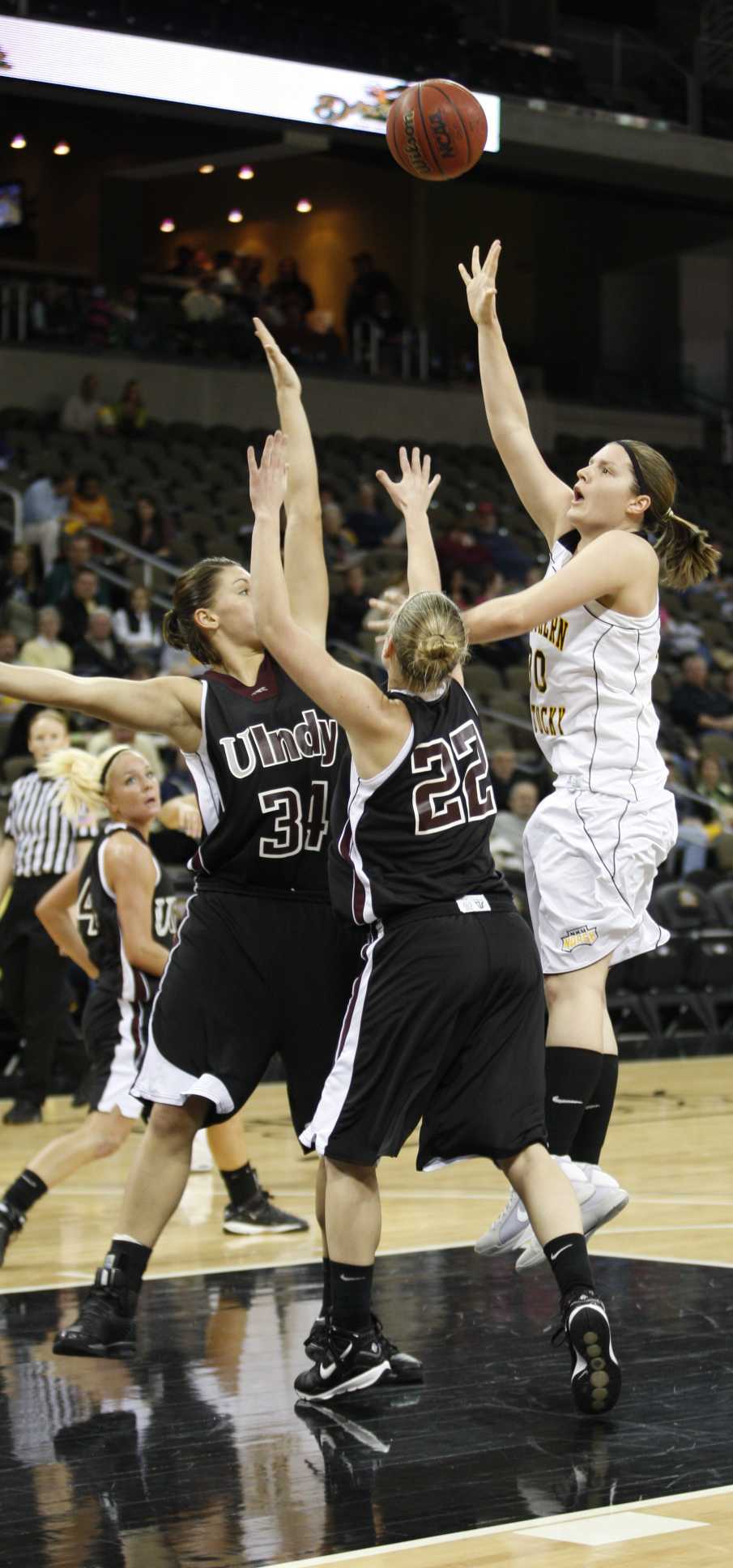 Tim Downer
The Northern Kentucky Women's Basketball team survived a second-half rally to claim a 64-57 homecoming victory over Great Lakes Conference rival Indianapolis on Feb. 5.
The No. 4-ranked Norse (19-2, 11-2 GLVC) closed the opening half of the contest with a comfortable 38-21 lead after opening the contest with a 20-5 run.
Senior guard Jessie Slack lit up the Bank of Kentucky Center connecting on 80 percent of her shots, including four out of five three-pointers, and headed into halftime with 18 points.
However, the game's momentum shifted at the start of the second half as Indianapolis opened with a 9-2 '- behind sophomore guard Hilary Wenning, who accounted for eight points of the rejuvenating run in route to her fifteen total second-half points '- to bring the Greyhounds right back into the game.
The Norse's once-17-point advantage dwindled to seven within the span of nine minutes, but the offensive drought didn't last long as NKU responded with a run of their own to build their lead back up to 13 and eventually walk away with the win.
Moreover, a win over a traditionally tough inner-conference force '- which according to NKU Head Coach Nancy Winstel was exactly what she had hoped for heading into the contest.
' 'We've been struggling and we needed to bring it,' she said. 'I was hoping that at some point in time our team was going to come back and play the way that we did earlier this year.'