Norse look to extend streak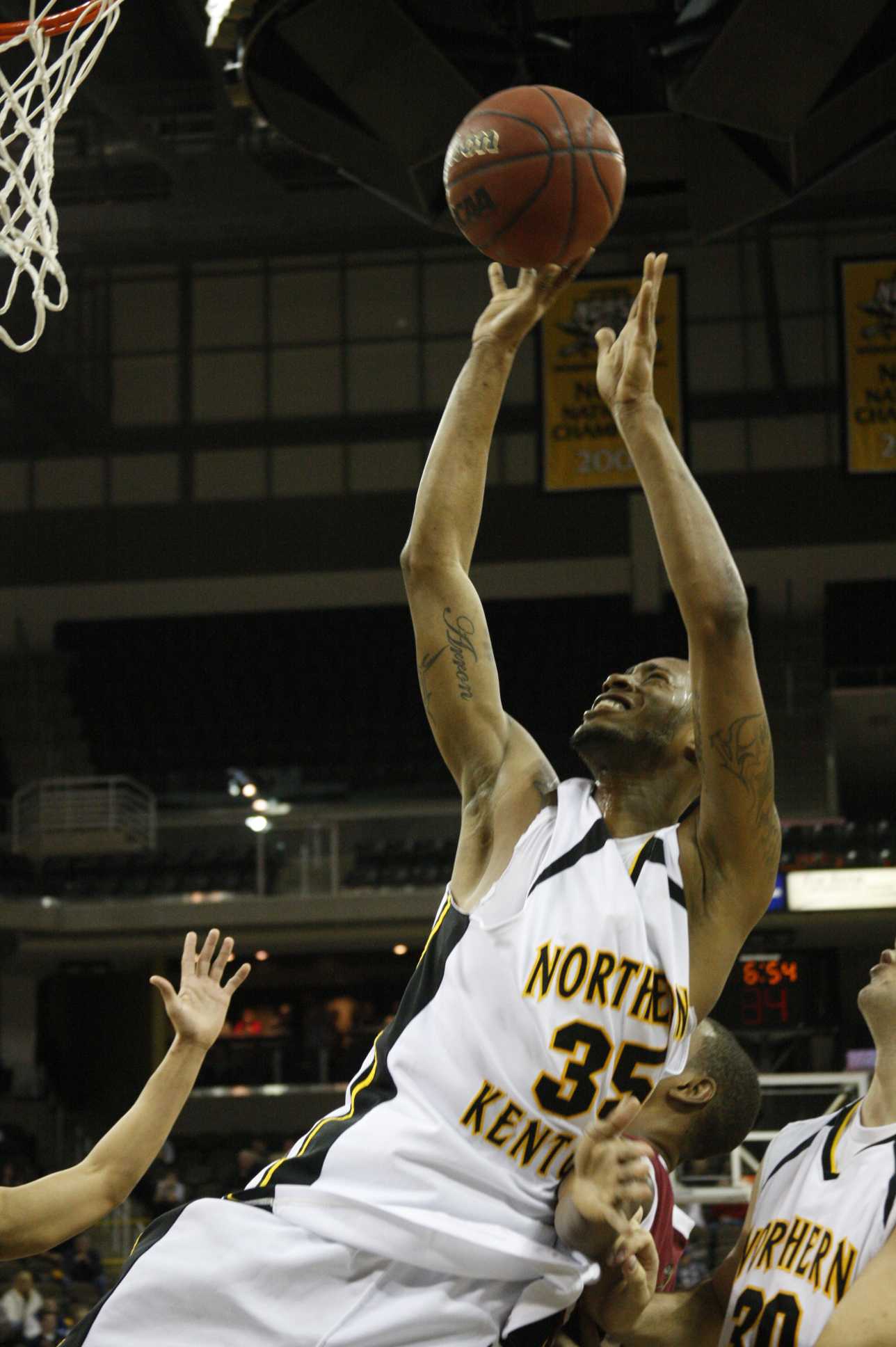 Tim Downer
The Northern Kentucky University Men's Basketball team extended its winning streak to nine with a homecoming win over Great Lakes Valley Conference rival Indianapolis on Feb. 7.
NKU (18-4, 11-2 GLVC) senior forward DeAaron Williams treated the 4,416 in attendance to a noteworthy double-double performance,' netting a career high 27 points while pulling down 14 rebounds as he led the Norse to an 80-67 victory.
Williams, who is currently playing his second season at NKU after spending the past two years at junior college Illinois Central and Division-I Wisconsin, expressed his Norse pride after the convincing outing.
'I love playing here,' he said. 'The fans are great, and I couldn't be happier.'
Williams exploded in the first half of the contest, tallying 17 of his points before halftime, on a night in which most of his teammates were caught in an offensive mismatch as the Indianapolis (8-14, 3-10 GLVC) completed more than 10 percent of its field goal attempts in the opening half of the matchup.
'This was one of those games where nothing was coming easy,' NKU Head Coach Dave Bezold said of his teams early struggles on the offensive end of the floor. '(The) shots would just roll off the rim.'
NKU's inconsistent play on the defensive side of the ball provided for the lopsided field-goal-percentage margin. The Norse allowed the Greyhounds – behind' Tristan Rogers, who scored a team high 24 points and 13 rebounds, and Larry Woods, who added 19 points and eight rebounds – to score with little contention at times making it a relatively close game throughout.
'Our interior defense upset me,' said Bezold.' '(Indianapolis) would get so deep in the paint we'd just have no chance.'
The No.6-ranked Norse entered half time with a 39-33 margin in their favor but were unable to increase their lead to a double-digit advantage until late in the game.
A'Daeron Duncan, who finished the night with 17 total points and five assists, added 15 of his final contribution in the second half.'
Dustin Maguire rounded out the NKU players with double-digit offensive outings, adding 18 points of his own to help the Norse defeat Indianapolis for the ninth consecutive time and remain unbeaten in the Bank of Kentucky Center.
The win helps the Norse maintain a three-game lead in the GLVC East Division standings and marks the longest streak the Norse has enjoyed since 2002-03 season with ten consecutive wins.
The programs longest win streak occurred during the 1994-1995 season when they compiled 16 consecutive wins and went on to capture the GLVC title.
NKU will take the court again when they host Kentucky Wesleyan on Feb 14. Tip-off is scheduled for 3:15 p.m.