Talent show ignites ballroom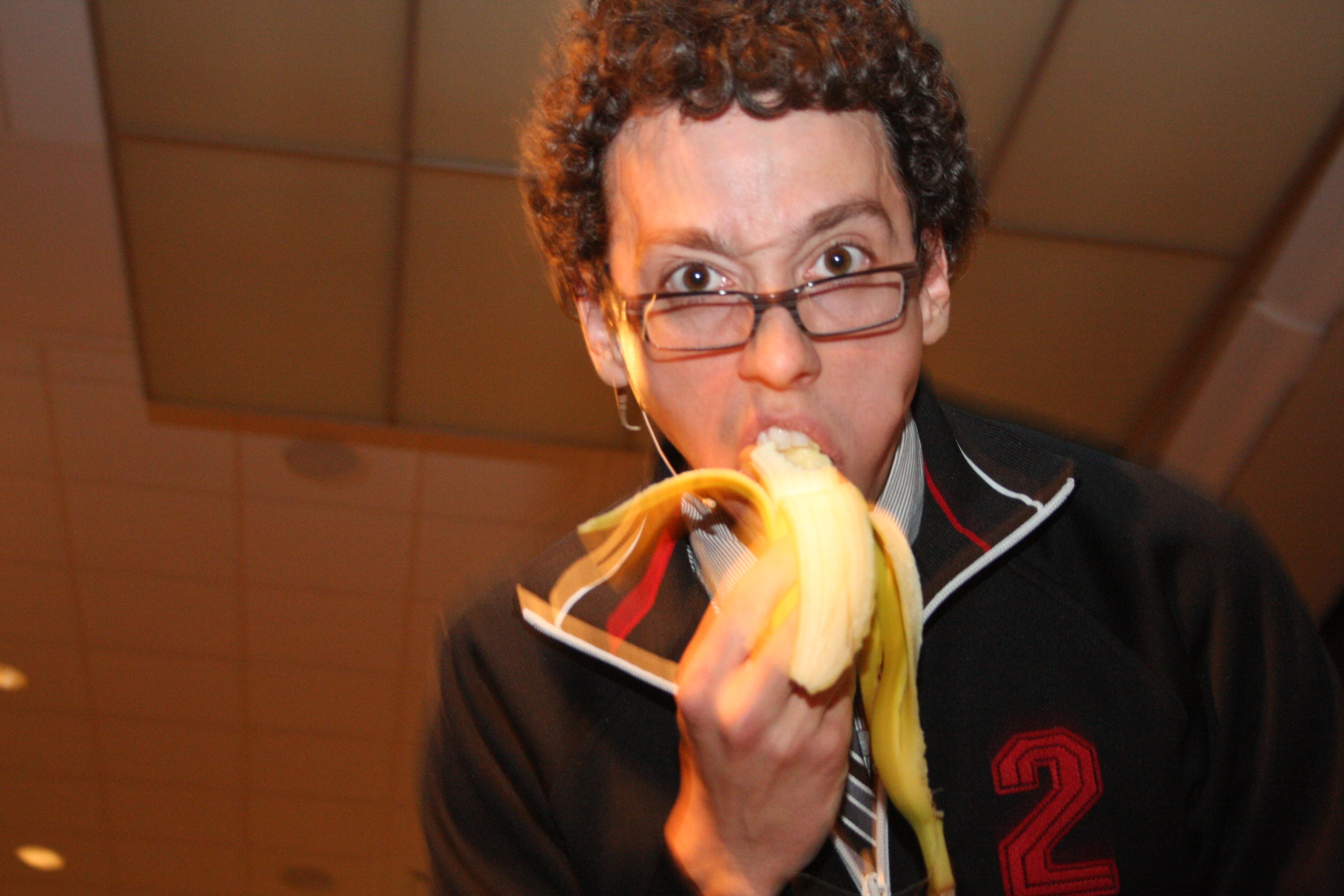 Breanna Gaddie
Breanna Gaddie
Students got to show off their sweet singing and dancing skills at the Talent Show Feb. 2 to a packed Student Union Ballroom.
The performers included singers, dancers, a step team, some juggling and magic tricks in between each acts.
Evan Young and Jonathon Burns from the 'Show off Show' were the MCs for the night and had the crowd laughing for almost the entire event.
According to their Web site, 'The SHOWOFF Show is an interactive comedy show that will leave you with your gut busted, your mind blown, and your noodle tweaked. The showoffs (Young and Burns) are your guides on a bizarre journey where comedy, circus style stunts, and pranks collide.'
Michelle Palmer, the talent show coordinator, said the crowd really seemed to enjoy Burns and Young's performance.
She added that compared to last year's talent show, this one seemed to run a lot smoother.
Glennesha Montgomery, sophomore journalism major was the first act to perform for the night. She performed 'his eyes on the sparrow' accapella.
Montgomery said her performance was set to be more of a ministry, rather than a song.
After the song ended, the crowd responded positively and Montgomery said 'ya'll don't mind if I sing one more time.'
Right when Montgomery finished her performance, Young and Burns hit the stage to perform more tricks. One of them was the 'cheesy puff gag,' which includes cheesy puffs, a knife, plate and a napkin.
For the trick to work, Young said the ends of a cheesy puff must be cut off. The fill a bowl of water and then proceed to glue two ends of a cheesy puff together. The end result would be an extra long cheesy puff.
The second act was described as 'NKU students who love to dance 'hellip; Equal and versatile individuals.'
The group composed of both men and women named 'Envy.'
The men wore black shirts and the women wore green shirts. The group danced to a mix of songs that included 'Single Ladies' by Beyonce.
The next performance Burns and Young performed showcased their 'break dancing skills.'
Burns put on a red headband, said 'hit it up DJ,' but no music came on.
So he then stretched his legs and somehow pulled his leg to the front of his body.
Next came the act three performance featuring 'Audrey and Andrew' was up. Each person played guitar to 'Wagon Wheel' by Old Crowe Medicine Show.
Audience members waved their cell phones as if they were at a concert and not a talent show.
Act four was 'Jordan and Josh' who are also known as 'The Blue jays.' The group was described as 'making hearts melt and girls cry.'
Both men played guitar and sang to 'Blue Rock' by Jimmie Hendrix.
After a five-minute break, Young and Burns brought two audience members on stage to teach them the 'toothbrush propeller.'
Young said the trick would work better if their fingers were wet. He then told them to put the toothbrush on their finger and push it so it would make a full circle around their finger.
Next, Heather Roush, a senior musical theatre major, performed an acapella version of 'If I were a boy,' by Beyonce.
After her performance, Burns hit the stage to perform more tricks for the audience. This time it included the 'pick a card, any card' king of card trick. However, this one turned out a little different
He had both sides of the audience pick cards. When it came time to pick the cards one ended up in his pants, another on the bottom of his foot and another one in a banana.
The final act of the night included the Anointed Voices Step Team, who also goes by AV Soldiers, performed a piece because they are 'excited about the word of god.'
During their performance, they cited different scriptures and stepped in front of the stage.
The seventh act featured Patrick Stoutenbourogh who played the guitar and sang 'I'm Yours' by Jason Mraz.
Next came Kay Brown and Ellen Kahne who performed a musical skit.
At the end of the show, the Stoutenbourogh was announced as the winner and received $100 on his all-card. Second place went too AV Soldiers and they received $50 on their All-Card; Third place went to Montgomery and she received $25 on her All-Card.
As for the possibility of bringing back the 'Show off show' Palmer said, 'We'll see what happens.'