Men win again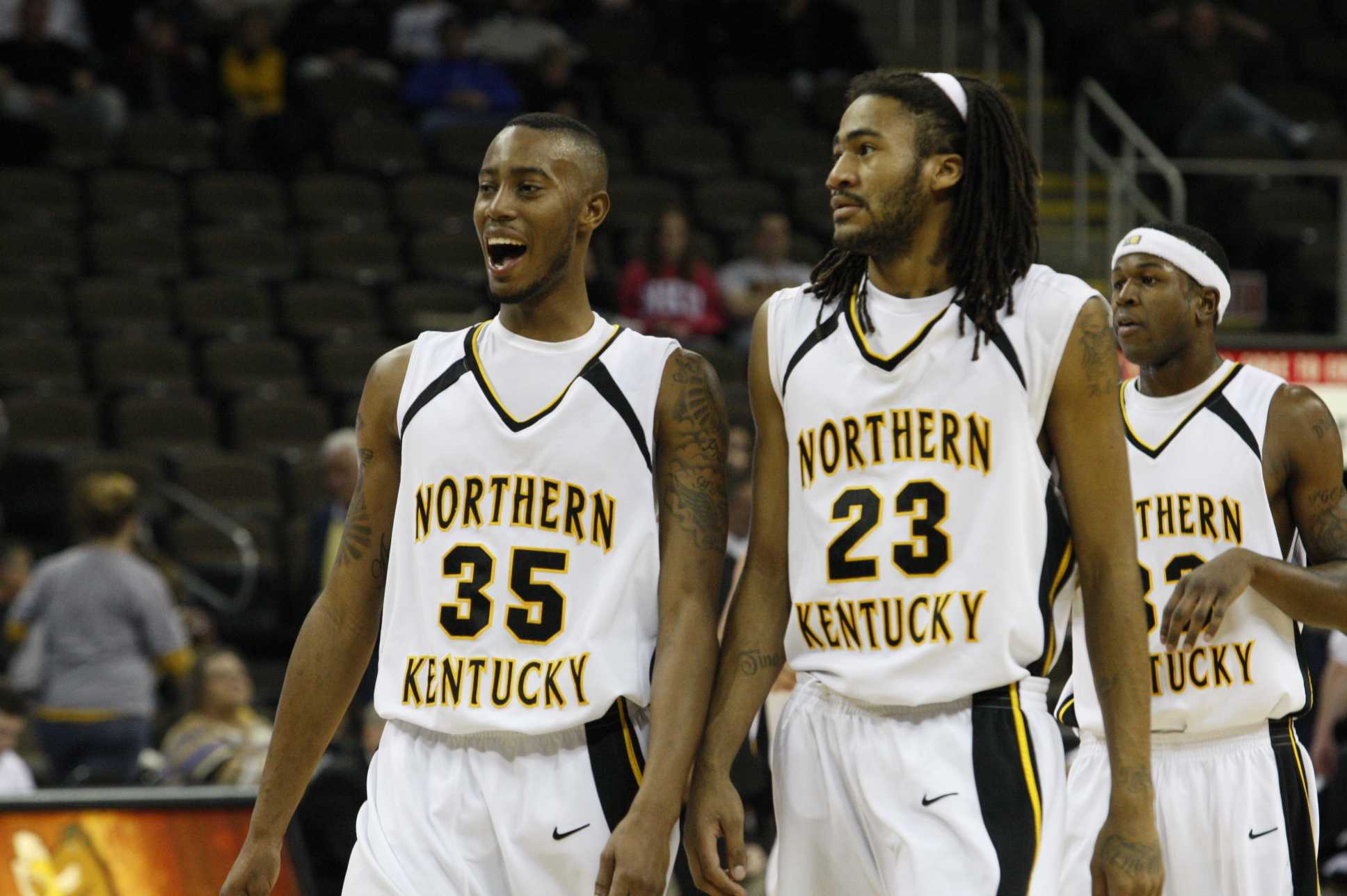 Northern Kentucky University Men's Basketball Team extended their winning streak to seven games with a road victory over Great Lakes Valley Conference rival Wisconsin-Parkside (6-14, 2-9 GLVC) on Jan. 31.
The 11th ranked Norse (16-4, 9-2 GLVC) put on a shooting clinic, hitting 40.6 percent of their shots in the first half and 70.8 percent in the second, to claim the contest by a 75-57 margin.
NKU showcased their defensive abilities on the other end of the court as well, causing 12 turnovers '- which they transformed into 20 Norse points '- and allowing just two three-point field goals in the contest.
NKU Head Coach Dave Bezold, who collected his 92nd career victory with the contest, was satisfied with his team's performance.
'Whenever you're on the road and you can win you feel good about it,' Bezold said. 'We had a very tough game Thursday and we were able to come back Saturday with a very solid performance.'
Sophomore guard Dustin Maguire led the NKU attack with 17 points and three other Norse players contributed double-figure points on the night.
Junior guard Scott Bibbins added 14 points and senior forwards Leslie Malone and DeAaron Williams contributed 12 points and 10 points each.
Bezold praised his leading scorers consistency after the contest.
'Scottie has been playing pretty consistent the last three or four weeks and Dustin has been pretty steady all year long,' he said. '[Duncan, Malone, and Williams] have been very consistent and good over the last four weeks as well.'
Next, NKU will begin a four-game home stand by hosting conference opponent Saint Joseph's (12-7, 5-5 in GLVC) and Indianapolis (8-13, 3-9 GLVC), respectively.
The Norse should be able to extend their current streak to eight if they able to continue to cause and convert turnovers into points, as Saint Joseph are averaging 16 turnovers per game.
NKU will also only have two offensive threats to be concerned with, as only two Pumas are average double-digit points per game.
Saint Joseph's junior guard Austin Peebles leads the Pumas in scoring at 11.8 points per game, and senior forward Brandon Mayse is contributing 10.9 points per game on average.
Tip-off is scheduled for 7:45 p.m. on Feb. 5 at The Bank of Kentucky Center.
Defense should also be the key for NKU to remain undefeated at home, as Indianapolis is a team which shoots 46 percent from the field and 32 percent from three-point range — led by senior guard Keith Radcliff, who averages 17 points an outing — but post a 3-7 record when on the road.
Tip-off is scheduled for 7:45 p.m. on Feb. 7.