Out of Bounds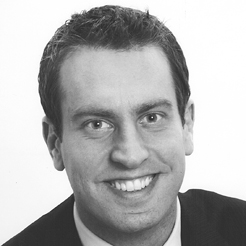 I need you NKU men's basketball fans to get your hand off the button '- the blinking red one that reads 'panic," that is.
I realize that with the pre-season No. 6′ ranking, five returning seniors, and two sophomores that can shoot from virtually anywhere outside the locker rooms resulted in high expectations.' Add the fact that the Norse opened the season beating teams by better than 25 points, and you felt like this team could make a serious run.
But then they went on the road.
And now the two November losses are accompanied by two more, moving the Norse back to No. 18 in the polls and leaving people around campus wondering if they're watching the Titanic.
As it is now, I am here for you today to aid in comfort and to hopefully add some levity to the situation, and I tell you that there is no need for panic.' Or offer my favorite advice from the prophet Snoop Dogg, who himself once realized he needed to 'back up off of it, and set his cup down.'
The NKU men's basketball team is going to be fine.
Let's consider the two most recent losses.' In each of the contests the Norse did two very uncharacteristic things.
The 77-60 loss to Bellarmine came on a night in which the Norse, who average seven 3-pointers a game and shoot 34% from that range, went 0-for-12 from beyond the arc.
If NKU would have at least met their season average the score may have been 81-77.' Even if they shot at their season average percentage it would have been just a five point game.' And let's not forget that Bellarmine was the No. 2′ ranked Division II men's team in the country, playing at home, and knocking down 67.6% of their shots. That's North Carolina good.
When NKU traveled to meet the No. 12 ranked Evansville '- another road game '- the Norse turned the ball over 18 times, seven more times than their season average of 11.
Every coach, everywhere, will tell you that you can't win tough conference games on the road while turning the ball over.
And now the Norse are coming off two tough road wins, against Rockhurst and Drury '- who had just one GLVC loss going into the meeting '- and have moved into a tie atop the GLVC East standings with Bellarmine, who are currently on a two-game losing streak heading into a conference game with Drury on Jan. 22. '
However after this weekend, NKU will not face an opponent with a current winning GLVC record until Bellarmine comes to Highland Heights on Feb. 26.' That's nine games.' Not to mention NKU's six of last seven regular season games are played in front of the home fans at The Bank of Kentucky Center.
'
Time to take a deep breath people, the panic's coming in March '- Plenty of time to set up therapy.
'