3 cheers for Norse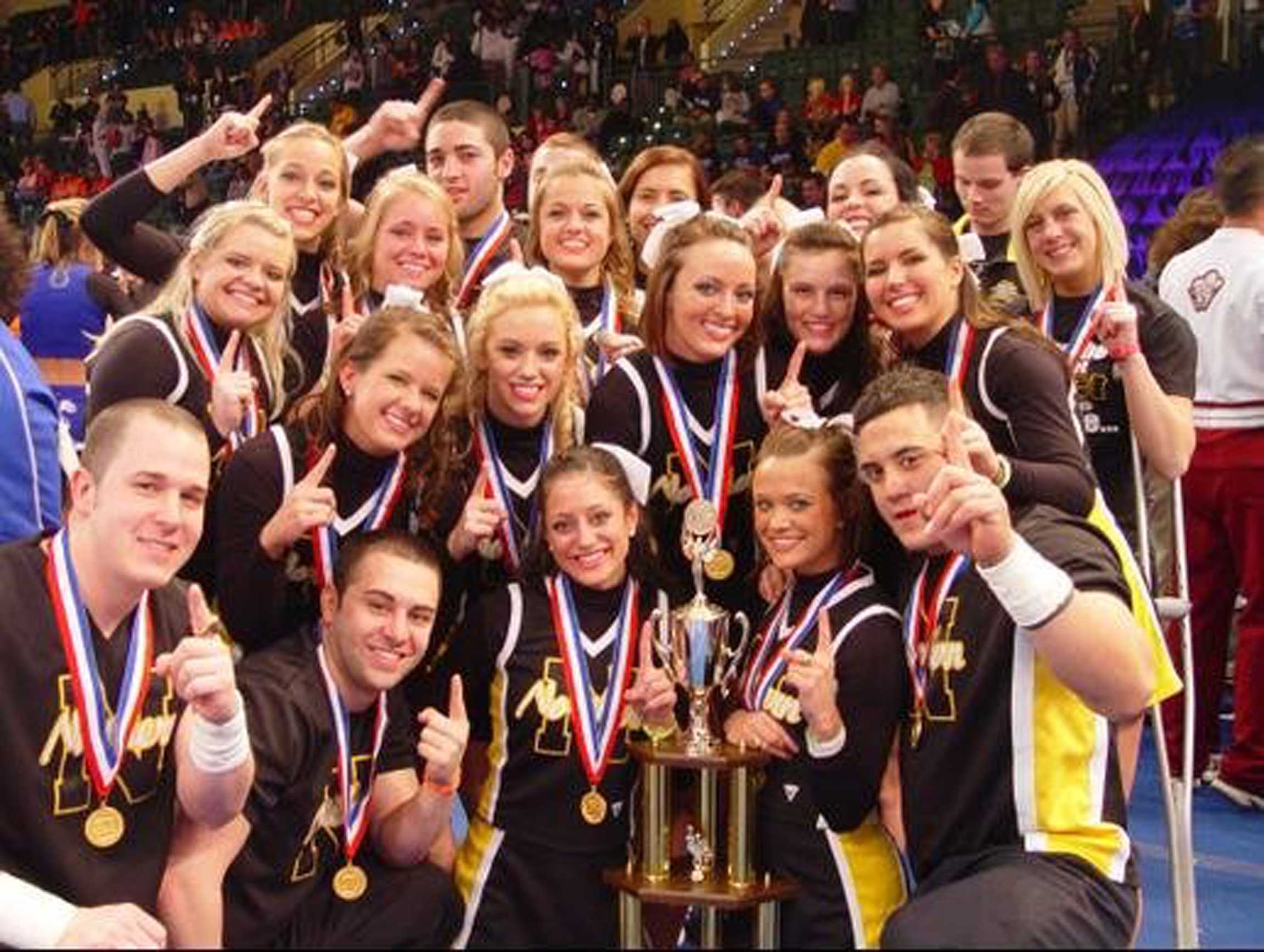 Northern Kentucky University became the home of one more reigning national champion on Jan. 17.
The NKU Cheerleading Squad traveled to Orlando, Fl., to compete in the 2009 Universal Cheerleaders Association (UCA) College Cheerleading and Dance Team National Championships and brought a noteworthy souvenir home with them.
The Norse Cheerleaders competed in the Small Coed Division II category '- one of the competitions nine total categories, which is limited to teams from Division II universities with four or less participating male members '- and earned the distinct first-place honor in the category for the third time in four years, winning both the 2006 and 2007 competitions as well.
According to Head Coach Daren Harris, a year away from the top may have been exactly what the squad needed to return to their winning ways.
'It's great to be back on top but I think sitting out for a year is what made the kids really want and focus on winning their championship back,' Harris said.
According to UCA's website states that the competition, which was hosted in Disney World's Wide World of Sports Resort in Orlando, Fl., showcased cheerleading and dance teams from 152 states and 43 states in nine categories.
NKU Athletic Director Jane Meier said she realizes how difficult it is to attain such an honor among any amount of competition and she is proud of the cheer squad.
'To win a national championship at any level, no matter what it is you're doing, is something special,' Meier said. 'It's very impressive.'
Of course, Meier's excitement isn't lonely '- Harris too testified his pride in the squad, explaining the extensive work his team puts into their competition.
'I'm very proud and there's not really much else to say,' he said. 'We start in April and we practice all year long for those two and a half minutes. Cheerleading isn't like other sports, there's no next inning, no next possession'hellip; just two and a half minutes to work with and we don't take any of it for granted.'
T
he Cheerleaders next task, Harris noted, is picking out their championship rings.' Until April, that is.