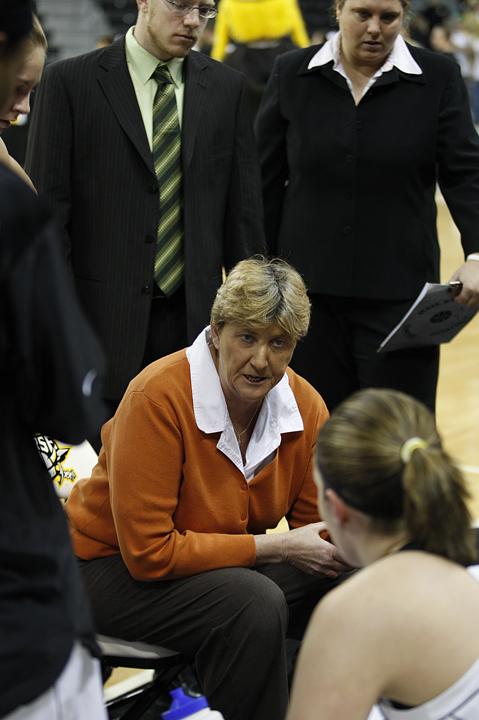 Tim Downer
Now that the spring semester's first issue of The Northerner has hit the shelves, the new year has officially arrived; for myself and our staff at least. And with a new year comes some changes with it '- other than that whole new planner calendar thing.
Students are taking new classes, exploring new buildings, and meeting new professors and peers on our university's Highland Heights home. One thing on campus, however, has remained the same '- the well earned zero in the right-hand column of the Norse Women's Basketball Team's record.
The hoops squad has seen and conquered six contests since exam week came to a close on Dec. 19 with four of those wins coming against other Great Lakes Valley Conference teams.
To top it off, the number of losses isn't the only unchanged aspect of the team's season.
The emphatic fashion in which the Norse have continued to remain unbeaten has also stayed intact, as the Norse outscored their opponents by a 393-270 margin over the break.
The women have improved to a 13-0 overall record (5-0 GLVC) and are consistently reminding the powers to be in NCAA Division II women's basketball of exactly what they are '- a championship-caliber team.
The USA Today ESPN Board of Coaches continue to place the Norse in a position that has become rather familiar to NKU fans '- atop the USA Today ESPN Division II Top 25 Coaches' Polls as the No. 1 ranked team in the nation.
The uncontested top-ranked Division II women's basketball team in the nation that is, as the Norse have laid claim to the ranking through all six regular season polls this year. '
Of course, they took the top spot in the preseason poll too.
Some people say that some things never change. Of course in the world of sports, and college sports particularly, most people know that's not at-all the case.
It's difficult for any team in any sport to stay undefeated for too long, but the women's team appears to have what it takes to prolong their current 19-game-winning streak for now.