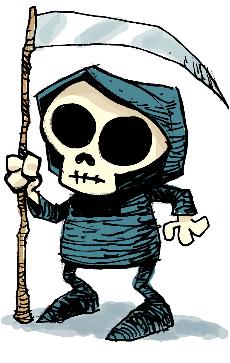 "If there's something strange in your neighborhood, who you gonna call? Ghostbusters!"
Egon Spengler, Ray Stantz and Peter Venkman are probably not running around here with proton packs, but there are some real ghost hunters right here in Northern Kentucky.
The Northern Kentucky Paranormal Group (NKYPG) is a non-profit organization that investigates properties such as private residents and business offices.
"If there's something weird, and it don't look good," the NKYPG can help you get to the bottom of any paranormal activity.
Tim and Liz Brueggemann started the group in 2006 "to find answers of the unknown and to help and educate people about paranormal activity.
NKYPG has investigated locations in the tri-state area, including local haunts such as Bobby Mackey's Music World and Christopher's Bed and Breakfast.
They have had close encounters of the creepy kind.
Paul Wilson, an investigator with the team and former Northern Kentucky University student, said he liked investigating Bobby Mackey's Music World the best.
NKYPG teamed up with Quest Paranormal of Indianapolis to conduct the investigation. Wilson teamed up with Lead Investigator Rich Scanlon to provoke an entity to show itself.
"Next thing you know, a member of Quest was slammed against a wall and down to the ground," Wilson said. "I have never been around something that happened like that."
A Campbell County family called NKYPG to investigate the sound of footsteps, slamming doors and seeing shadows. During their investigation, NKYPG gathered recordings of voices saying thing such as, "It's private," and "Leave." They were also able record the sound of footsteps, even though there was no one left in the house.
"The best encounter I've had is at Loveland Castle where eight members, including myself, saw a full body apparition," Tim said.
When NKYPG begins an investigation, members of the group set up a meeting with the owners of the home or business to discuss what type of activity has occurred already. After the meeting, the group researches the property to see what type of history it has and if there have been any reports of paranormal activity in the past.
After gathering its research, the group begins the hands-on investigation.
NKYPG uses digital and cassette recorders along with camcorders and digital and 35mm cameras to capture images of apparitions and provide proof of paranormal activity. They also use motion detectors and non-contact temperature gauges to detect movement they cannot see and keep track of sudden temperature changes in the room.
But if you're feeling brave and want to do a little ghost hunting on your own, all you really need are some cameras, digital or cassette recorders, camcorders and flashlights.
The best time to investigate paranormal activity is between midnight and 4 a.m., when the most activity occurs.
Once you've gotten inside the building, set up your cameras in the area where you have noticed strange things and start recording. You should also take still photographs of the area and use the audio recorders to try to capture images and sounds of the apparitions.
It's always good to have permission to be in the building you are researching. Tim said the only run-in the group has had so far with law enforcement turned out favorably. An officer came to see if they had permission to be in a building.
"That officer is now part of the group," Tim said. In fact, anyone interested in joining the group needs only to send Tim an e-mail at tim@nkyparanormalgroup.com.
You can also rub elbows with paranormal investigators at 7 p.m. Nov. 1 at Chateau Laroche in Loveland, Ohio. Tickets begin at $20 a person.
Of course, you can always call NKYPG to do the entire investigation, because, after all, they "ain't afraid of no ghosts."
The question is: Are you?
To get more information about its investigations and hear audio clips of paranormal activity, visit NKYPG's Web site at nkyparanormalgroup.com